If You Wake Up With These 9 Symptoms, You May Have Too Much Inflammation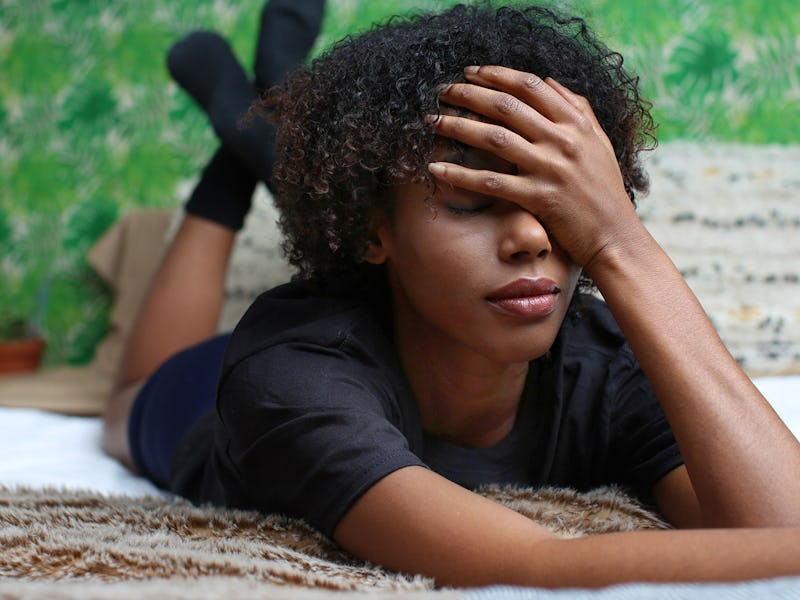 Ashley Batz/Bustle
Not everyone feels great the moment they wake up, and that's OK. You might need to stretch, move, or give your coffee time to sink in before you can successfully shake free of grogginess. But if you wake up with a few weird symptoms, especially if they seem out of the ordinary, consider how it might be a sign you have too much inflammation.
"Inflammation is most common in the morning, specifically after sleep, because the first movements following sleep are a sudden change of pace for the body, effectively disrupting the proteins that it produces when lying completely still," Dr. David Greuner, of NYC Surgical Associates, tells Bustle.
These symptoms can be worse if you have an inflammation-related illness. "Due to inflammation being a natural and protective response of the immune system, people who suffer from joint injuries or arthritis are likely to see inflammatory swelling in these joints in particular," Dr. Greuner says. "The sudden and renewed movements of the morning send a signal to the body to protect the sore or wounded region, causing increased swelling, stiffness, and pain upon waking up."
The good new is, there are quite a few ways to lower inflammation, Dr. Greuner says, including taking anti-inflammatory medications, eating more anti-inflammatory foods — such as ginger, fresh fruit, and olive oil — and, of course, letting your doctor know if symptoms don't go away.
Read on below for a few of the symptoms that might crop up in the morning if you have inflammation, according to experts.