Could There Be New Beyoncé Music On The Way?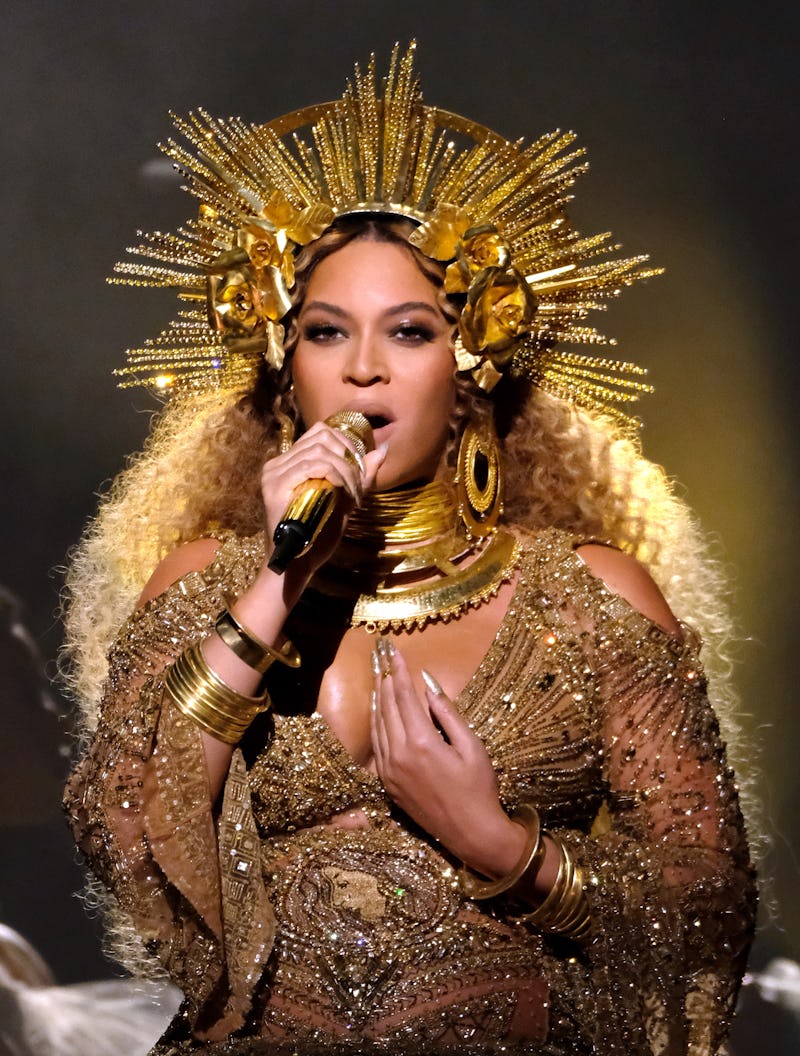 Larry Busacca/Getty Images Entertainment/Getty Images
This is certainly going to be a big year for the entire Knowles-Carter family — and hopefully in more ways than one. By now, it's well-known that Beyoncé is expecting twins. But after she dropped a new video (for an old song) on Tuesday, you may be wondering: Is Beyoncé releasing an album in 2017? Considering her work ethic, it doesn't seem out of the question.
The "Sorry" singer and hubby, Jay Z, nearly broke the internet back in February when they announced that they were adding not one, but two, little ones to their growing Carter dynasty — proving that 2017 will, in fact, bring about some exciting things for the pair. And while there's nothing definitive to speak of in terms of music just yet, I have a sneaking suspicion that the entertainer, who is said to be one of the hardest working people in the music industry, may just be preparing to drop more than two bundles of joy before this year is over.
For starters, Yoncé and Jay dropped their new single, "Shining," in conjunction with DJ Khaled in February, following the expectant mother's show-stopping Grammy Awards performance, which, quite possibly could be a sign that more music is on the way. She also re-released a version of her 2015 ode to her longtime love, "Die With You," for their 9th wedding anniversary on April 4.
That, along with Beyoncé's highly anticipated Grammy Award performance, proves that she's most likely not just at home nesting in preparation for the twins' arrival. I mean, if you're a fan, you already know that pregnancy has never stopped Bey from making music or performing in the past. I, for sure, knew that this amazing woman was an unstoppable force when she was still allegedly considering her performance at this year's Coachella, despite being months into her pregnancy.
As you may remember, she also continued to take the stage and release new music during her pregnancy with daughter, Blue Ivy, so I'd be really surprised if she weren't working on a recording to release upon giving birth.
Her last album, Lemonade, dropped almost a year ago at this point, so she could very well be gearing up to bless us with something new in the near future. You know, in the middle of the night while we're all fast asleep, in true Beyoncé fashion. Or perhaps, Bey and Jay will team up on a joint album, as was consistently rumored late last year.
Make no mistakes about it, though. The Carters always have a trick up their sleeves. And as art almost always imitates life for them, or so they make it seem, expect this monumental moment to be celebrated in a big way —whether it be a solo or joint effort. Something's just about guaranteed to happen musically; it's just a matter of when.
As a fan, I'll be waiting patiently for Beyoncé to deliver her twins, along with this "other bun" that she may have in the oven. Come on, I just know it's coming.