This Milo Ventimiglia News Will Bring Some Serious Comfort To 'This Is Us' Fans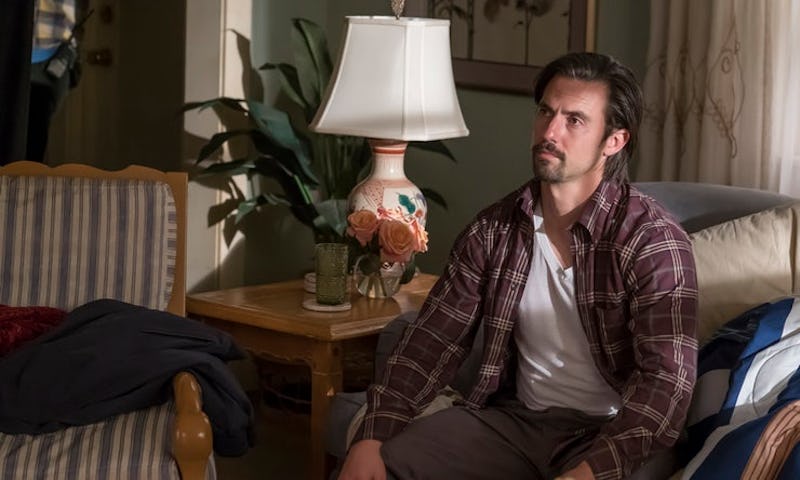 Ron Batzdorff/NBC
As Season 2 of This Is Us kicks into high gear, the moment fans have been dreading since the heart-wrenching family drama's first episodes seems to be fast approaching. For those who haven't seen the show, the "moment" in question concerns the imminent death of Jack Pearson, the show's sparkly-eyed, bearded patriarch, played by Milo Ventimiglia. So, naturally, his character's impending demise begs the question: Is Milo Ventimiglia leaving This Is Us after Jack's death is finally revealed? As NBC continues to roll out new episodes, fans are biting their nails, wondering if saying goodbye to Jack will also mean saying goodbye to Ventimiglia.
Frenzied debate regarding whether Ventimiglia (whose performance as Jack earned him a 2017 Emmy nomination) will continue to appear on This Is Us after Jack's death has been buzzing for quite some time now. And that doesn't come as too much of a surprise, considering the way This Is Us dropped the "Jack dies" bombshell on its viewers in the first place. Back in the fall of 2016, when the show's inaugural season was just beginning to pick up speed, This Is Us offered fans a morsel of decidedly Earth-shattering information: In the future, Jack is dead — and that was it. No additional context or definitive timeline of events; just a mostly-unexplained foreboding spoiler, which has yet to fully unravel.
For newcomers who've been rendered a bit confused by all this "in the future" business, here's a bit of context: This Is Us basically plays out two parallel narratives in each of its episodes, toggling back and forth between the past and present.
With the show's second season well underway (This Is Us airs Tuesdays at 9 p.m. on NBC), questions surrounding the nitty-gritty of Jack's death — which is slated to play out on screen sometime soon — have gained major momentum. But, while the cast and crew of This Is Us have managed to keep a collectively tight lip on the details of their beloved character's demise (despite ample inquiry from fans, as well as an unbelievably well thought-out lineup of "theories" about the nature of Jack's death), they've been a bit more vocal on the issue of Ventimiglia's maybe-departure from the show alongside his character.
And based on past comments from members of the show's leading cast, it seems like, despite Jack's death, Ventimiglia is here to stay. (Then again, This Is Us has certainly proven itself master of the gut-punch narrative curveball, so perhaps all intel should be taken with a grain of salt.) Back in January 2017, after NBC renewed This Is Us for a proximate two-season run, Ventimiglia spoke to Entertainment Tonight about how Jack's death would affect his future on the show and offered anxious fans a bit of comfort. "Going into this show I know that my character was always going to be past and I was OK with it," Ventimiglia said, adding that Dan Fogelman (the show's creator) had previously assured him, "'Milo, you're not going anywhere.'"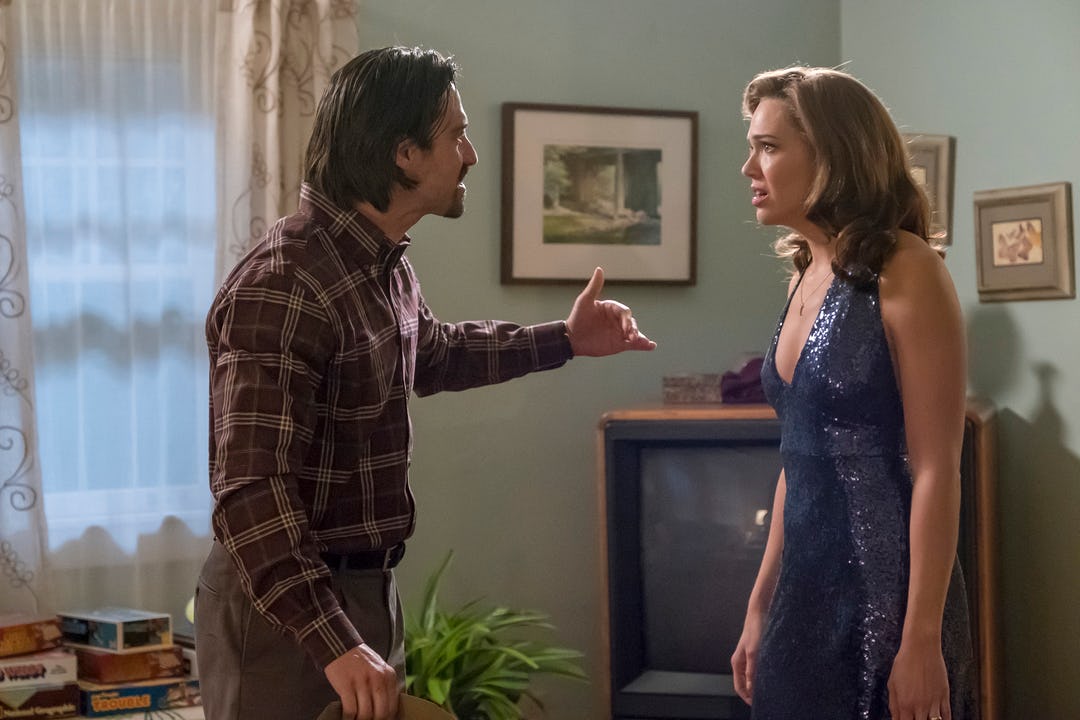 During an interview with People last September (when the show's second season first began to air), Mandy Moore, who plays Ventimiglia's wife, echoed his previous claims. In response to questions of Ventimiglia potentially leaving the show, Moore confirmed that, in spite of his character's death, the actor won't be going anywhere. "Milo is number one on the call sheet — he isn't going anywhere," she said, adding, "He is our leader. We call him our actor department head."
And that's about all that's know so far, regarding whether Ventimiglia will continue to appear on This Is Us after his character's death. After this week, there are only five episodes left of the show's current season, so restless fans will probably have the answers they're looking for soon enough. Plus, if Ventimiglia and Moore's comments hold up, perhaps Jack's death will not be such a permanent farewell after all. This Is Us has never paid linear conceptions of time much mind anyway.