Yes, Rachel Lindsay Will Be Back On Your TV This Week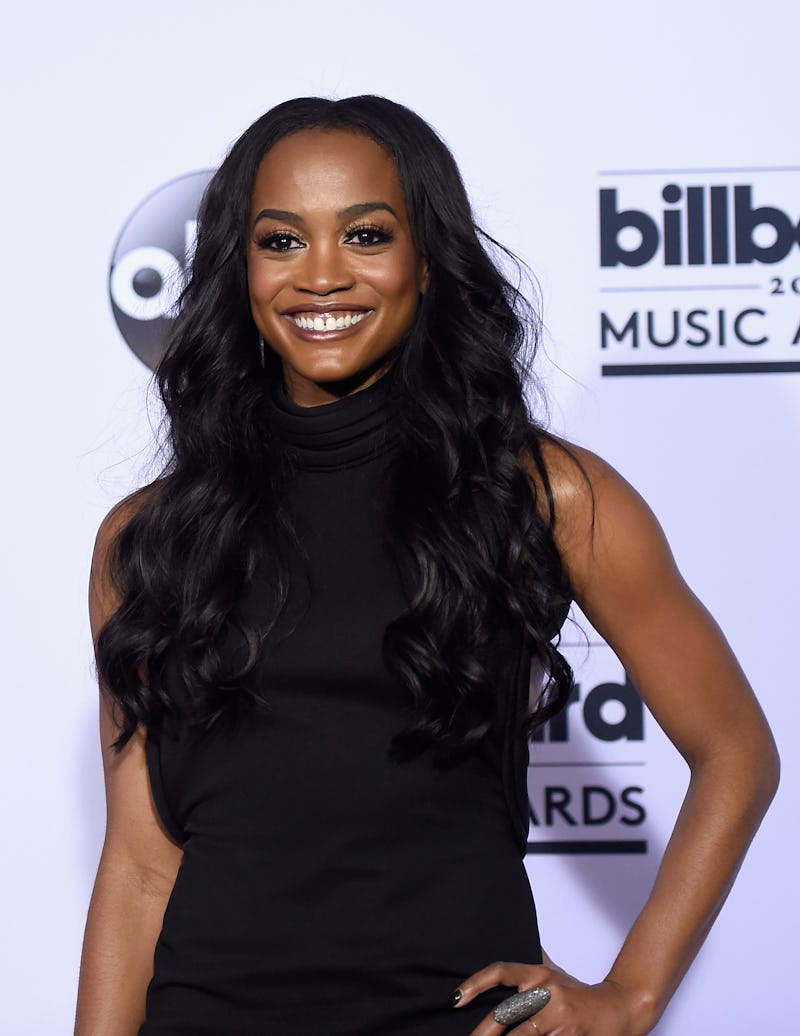 David Becker/Getty Images Entertainment/Getty Images
Grab your girlfriends and a nice glass of wine: The Bachelorette is officially back this Monday. Despite the ongoing allegations that caused production to come to a halt for The Bachelor's spinoff show, Bachelor in Paradise, the delay of episode 4 wasn't caused by that at all. There was no new Bachelorette last week thanks to the broadcast of Game 5 of the NBA finals, and now that the finals are finally over (and the Golden State Warriors have been named champions once again), fans should expect to tune into a new episode of The Bachelorette on Monday.
According to ABC's website, the drama will continue when The Bachelorette returns on June 19. The last time we saw Rachel and her group of potential suitors, half of the group stopped by The Ellen DeGeneres Show to dance shirtless and play Never Have I Ever. Meanwhile, the rest of the group took part in a mud wrestling match. The episode ended on a cliffhanger as things got a little tense between Eric and the other contestants during a group date. A synopsis of episode 4 from the ABC press site suggests that the tension isn't over just yet:
"Rachel surprises one bachelor with a date in the Goodyear Blimp, while the larger group sets sail on a cruise around Hilton Head Island, and a spelling bee competition. The after party becomes the backdrop for more tension between one overconfident guy and another man who tries throwing shade on him to Rachel."
As previously reported, there's no word on whether or not the controversy surrounding the sudden halt in production of Bachelor in Paradise will have any sort of effects on future production and broadcasts of The Bachelor and The Bachelorette. When news was first announced about BIP, Warner Bros. released the following statement to Bustle,
"We have become aware of allegations of misconduct on the set of 'Bachelor in Paradise' in Mexico. We have suspended production and we are conducting a thorough investigation of these allegations. Once the investigation is complete, we will take appropriate responsive action."
While the future of BIP remains unclear, one thing is certain — there are more Bachelorette roses on the way this week.