This Is The Busiest Day of The Year For Online Dating, So Here's How To Get More Dates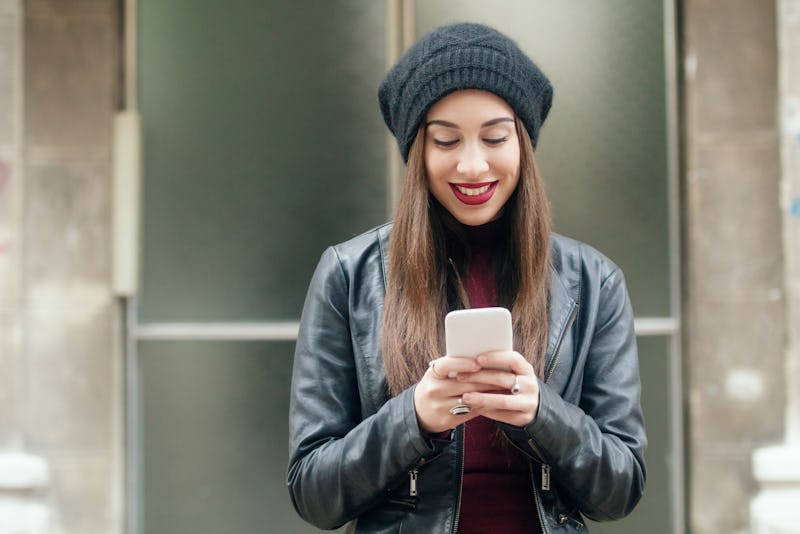 Fotolia
As 2017 comes to an end and we look toward 2018, hoping that it will be better, many people may be examining their relationship. Or, if they're not in a relationship, they might be thinking about what their relationship status goals will be for the New Year. In other words, come January, there will be a whole boatload of people dusting off their online dating profiles and getting back out there — on January 7, 2018 to be exact. At 9 p.m., to be even more exact.
According to Match Group's dating platform, Plenty of Fish, Sunday, January 7, 2018, is going to be the busiest day of the year when it comes to online dating. Signups for Plenty of Fish that day alone are expected to reach as high as 117,139, which is a 14 percent increase from their usual daily signup rate. That means a lot of extra people for a lot more opportunities to get matched.
But when you do get matched, the next step is figuring out how to have a good conversation. Since the launch of Plenty of Fish's conversation-oriented feature Spark Conversation in July 2017, one of the most common ways to get a conversation going has been to comment on someone's profile. But while anyone can type, "Hey!" the real challenge is in keeping that conversation alive, at least long enough so you can meet in person. Here are some ways to do that.