Jared Has A Few Words For Colton & His 'BIP' Drama On Instagram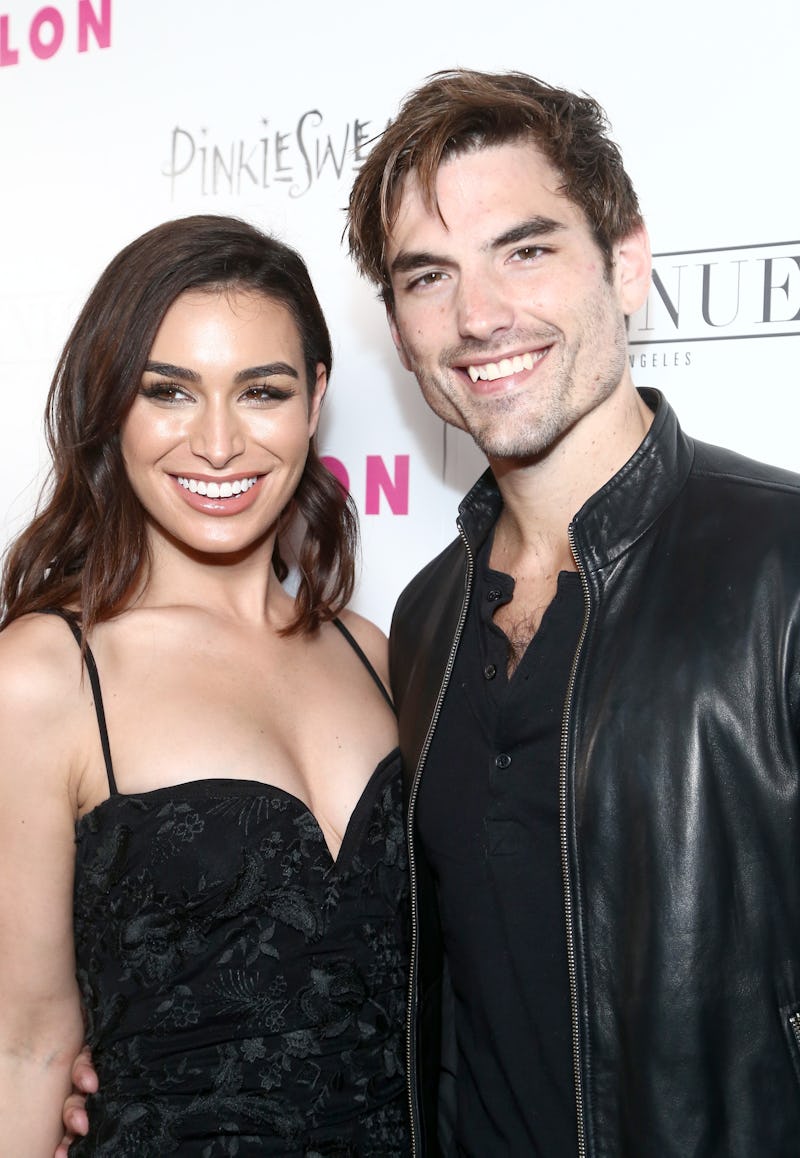 Tommaso Boddi/Getty Images Entertainment/Getty Images
One of the most legendary romances to come out of Bachelor in Paradise is the one between Ashley Iaconetti and Jared Haibon, but could their relationship end up setting the standard for all others going forward? It sounds like Jared's at least noticing a few similarities between him and Ashley and a certain couple (if you can call them that) on this season so far. On Monday night, Jared referenced Colton in an Instagram post he shared while BiP was airing, and could he really be this season's Jared?
This week's episode of BiP centered mostly on the drama between Colton and Tia, which first began on The Bachelorette when Tia admitted to Becca that, after a date with him before filming, she still had feelings for Colton. Now that they're both in paradise, they finally have the chance to see where their relationship could go... but so far, Colton seems to be lukewarm about Tia at best, especially since it's pretty clear he still isn't over Becca in the first place.
Enter Jared's post. He shared a (super cute) photo of him and Ashley, with a caption that said, "Colton will come around one day," insinuating that Colton and Tia are this season's Jared and Ashley I.
That comparison is kind of accurate — but the situation is still pretty different. Judging by the total meltdown Colton had on Monday night when Becca arrived in paradise unexpectedly, even though he didn't realize it at first, he's definitely not over Becca, while Tia is ready to find out if they have what it takes for a serious relationship. In past seasons of BiP, Ashley and Jared have been in similar places — Ashley's interest in Jared never wavered, but he was either always not ready to commit or into someone else.
However, where Colton and Tia are concerned, what's different is that they're starting off having had some kind of previous relationship, so they already have history together. It's not that Colton isn't having feelings for Tia yet; it's that for whatever reason, he's not willing to give into them at this point.
This isn't the only comparison that was made involving Colton and Monday night's episode of BiP either. After he and Tia had their serious talk at the cocktail party before the rose ceremony, when it became obvious that he was stringing her along without any intention of giving her the answers she was looking for, a lot of people took to Twitter to say he was the new Dean Unglert, who got himself into a similar situation last year involving Kristina Schulman.
There's no way of knowing if Tia and Colton will get the same happy ending that Ashley and Jared got — and being that it happened years after they first met, if that's the path Colton's going down, it could be a long time before he and Tia figure things out. Hopefully, this relationship will end up being much simpler, because Tia doesn't deserve to be led on like that. Besides, shouldn't everyone have fun in paradise?