This Timeline Of Khloé & Malika's Friendship Proves They'll Always Have Each Other's Backs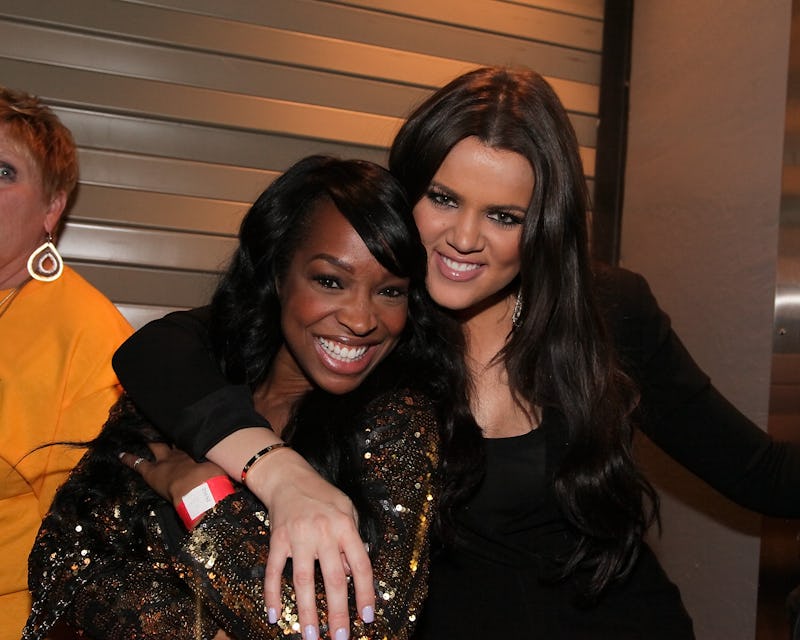 Noel Vasquez/Getty Images Entertainment/Getty Images
They've been there for each other through highs and lows, in good times and in bad. They've seen countless boyfriends come and go; they've weathered deaths, scandals, and the birth of baby True. Sure, they fight every now and then — but in the end, they always make up. That's why Khloé Kardashian and Malika Haqq's friendship timeline is oh-so-very admirable. No matter what happens, it seems as if these two will always be ride or die.
Khloé and Malika first crossed paths more than two decades ago, according to Khloé's blog (via Cosmopolitan). Two decades! Twenty years! How many people in your life have you known that long (aside from family, of course)? At the time, they were both teenagers, and they've pretty much been inseparable ever since.
As fans of Keeping Up With The Kardashians can undoubtedly attest to, the pair has been through a *lot* together over the years. Most recently, Malika proved that she'll forever have Khloé's back in the wake of Tristan Thompson's second alleged cheating scandal. After several outlets reported that Thompson was spotted getting a little too close with Kylie Jenner's BFF, Jordyn Woods, both Us Weekly and E! News confirmed that he and Khloé had split. (Bustle reached out to reps for Thompson, Woods, and Khloé, but did not hear back.) While the rumors of infidelity have yet to be confirmed by any of the parties involved, Malika made her feelings about the situation perfectly clear: She's Team Khloé all the way.
Not everyone is lucky enough to have a friend who's willing to go to bat like them for that — much less a friend that has been by their side for almost 20 years. No matter what ends up happening from here on out, though, Khloé and Malika's friendship timeline will only keep growing.