Khloé Defends Her Sister Against Victim-Blaming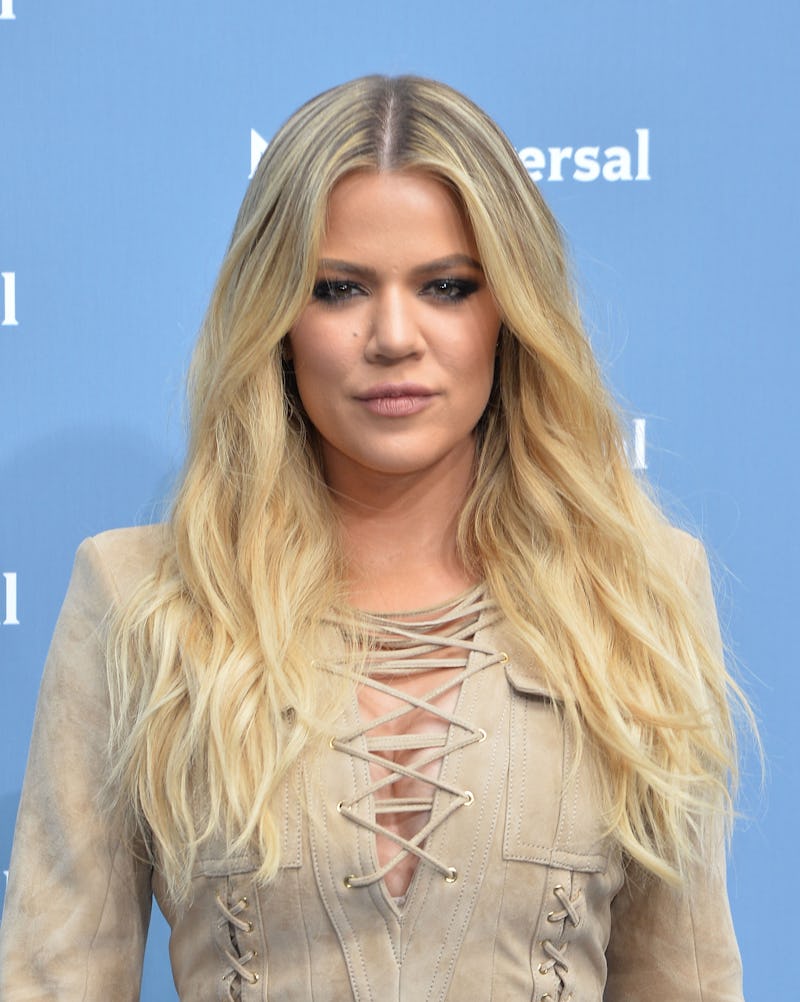 Slaven Vlasic/Getty Images Entertainment/Getty Images
Kim Kardashian's robbery in France last October affected her in ways that changed how she related with the public and fans forever. And after it was revealed that police arrested 17 suspects in connection with Kardashian's attack on Monday and TMZ reported that four were charged on Thursday, it seems like things are definitely headed in a positive direction for her. And now, one of her sisters is speaking out. During an appearance on the Today show, Khloé Kardashian addressed Kim's robbery, and made a very important point: Blaming Kim for what happened to her is definitely not OK.
In the interview, which took place on Thursday morning, Kardashian mentioned that she felt "relieved" when she found out that the arrests had been made earlier this week, although her family doesn't have any information on what's going on in the investigation besides that. But when she was asked if her and her family have decided to change the way they live their lives because of what happened to Kim, her answer was what stuck out most, especially in light of all the hate she got when the incident happened.
"I don't believe that because people show their life anywhere that anyone deserves or has consequences of being robbed," Kardashian said.
She couldn't be more right. Immediately following her robbery, Kim was the subject of a lot of victim blaming, which was completely unfair. Being a celebrity doesn't give people license to assault her and steal her belongings just because she showed them off on Instagram, and it's good to hear that their family doesn't seem to follow that line of thinking, either.
And what's even better? Kim seems to be slowly returning to public life, in her own way and on her own schedule. Last week, she started posting on Twitter, Instagram, and Snapchat again, and on Friday, she will make her first official post-robbery appearance during a makeup class held in Dubai. It would be heartbreaking if she felt she was responsible for what happened to her, or if she let it keep her from things she obviously enjoys. She should feel safe to share whatever parts of her life she chooses to online, and her followers should not make her feel guilty about that.
Kardashian is awesome for standing up for her sister, and it's good to hear their family seems to be doing better these days. After everything they've been through, they all deserve the best 2017 ever!