January Is Bringing New Fantasy From YA Legends Leigh Bardugo, Holly Black & Kiersten White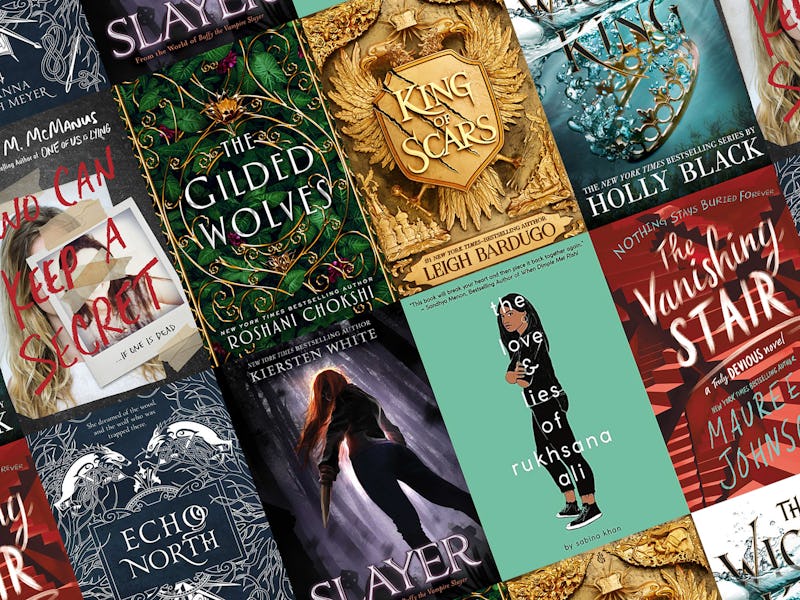 What do Medusa, Beauty and the Beast, and Buffy the Vampire Slayer have in common? They're all getting new stories and re-tellings this month. The best YA books of January 2019 bring the familiar to the new, with huge-name authors returning with sequels and additions, plus new books taking new spins on old favorites. Let's just say we're starting the new year off right, even if it just comes to our reading lives.
The Dark Descent of Elizabeth Frankenstein author Kiersten White is taking on another famous character: Buffy. Though the Scooby gang won't truly reunite, the new book series is set in the Buffy-verse, with a new Chosen One and a delicious twist. Meanwhile, Leigh Bardugo is bringing us back to her beloved Grishaverse. (Seriously, when is Bardugo getting her own Game of Thrones-style HBO or Netflix show set in this magical universe, TV gods?) Holly Black is also back with a faerie-filled sequel to The Cruel Prince, and Maureen Johnson has us on the edge of our comfy reading chairs with the second installment of her throwback Truly Devious mystery series. Oh, and did I mention that lush fantasy YA queen Roshani Chokshi is dropping the first book of a new series, and it's set in an alternate, historical Paris? Or that our new favorite thriller writer Karen McManus is back to have us flipping through the pages again?
Our holiday wishes have been answered, just maybe a little late, so put all your gift cards from the holidays to good use by grabbing these best books of January 2019: