Here Are ALL Of 'Vanderpump Rules' Star Lala Kent's Upcoming Movie Roles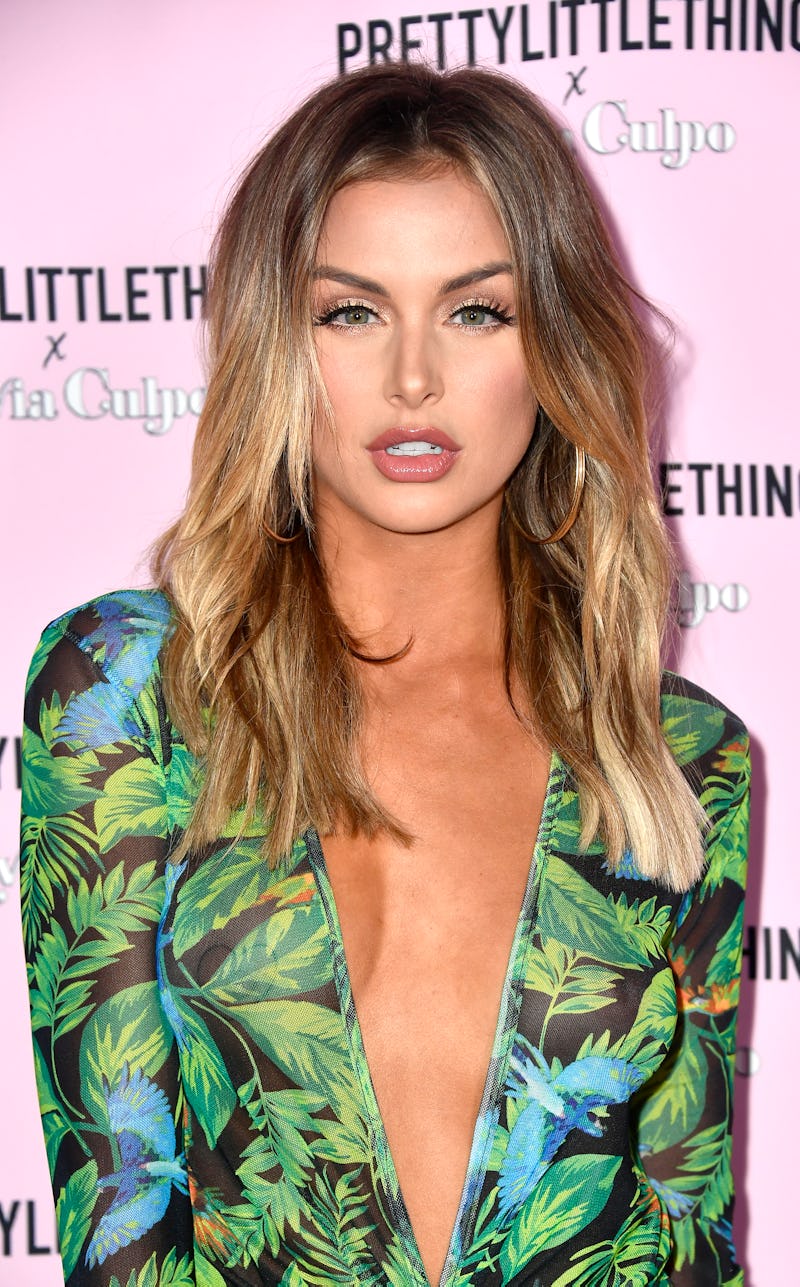 Frazer Harrison/Getty Images Entertainment/Getty Images
A latter-day breakout star of Bravo's Vanderpump Rules is Lala Kent. And there's good news for fans of the fans of the irrepressible hostess, since Lala Kent's upcoming movie roles are sure to keep everyone entertained. Outside of working at SUR and costarring on the Real Housewives of Beverly Hills spinoff, Kent is a makeup entrepreneur, singer, and of course: An actor. So, where can fans next see Kent on the big screen? More places than they'd probably expect.
Though Kent recently got engaged to Randall Emmett, her longtime "man" (in her own infamous words), she's not slowing down her work one iota. Before the end of 2018, fans can catch Kent in Vault and 10 Minutes Gone, both of which are in post-production according to IMDb. She also announced on Twitter that studio executives greenlit a sequel to her sorority horror flick The Row on Oct. 5.
To be honest, Kent's professional career is flourishing. And oh, she knows it. On Oct. 5, she was psyched to celebrate her own success on her Twitter account:
"While some of u try to drag me down, I'll b over here celebrating my accomplishments. Filmed w Bruce Willis. Played opposite Samira Wiley in 'The Vault'. Now The Row is coming back! Oh & my beauty line is poppin."
"[So], stay over there with ur hatin a**," she added, in classic Kent form. Anyone still hating, at this stage, is just missing out.
So, she has at least three confirmed projects outside of Vanderpump Rules headed fans' way by 2019. That's a lot for any actor! It's especially notable for Kent, though, because she has a seemingly endless list of jobs. In addition to acting in multiple Hollywood movies, she works at SUR, films the reality show that helped launch her into stardom, records music, performs, makes public appearances, and is currently in the process of expanding her cruelty-free makeup line Give Them Lala. Even on weekend nights, she's still putting in work; as she noted on June 2, even her time off includes her working on her weave. It's possible Kent will also be planning a wedding soon. (No wonder she needs a bottle to help ease her to sleep.)
Based on her future projects, it's possible Kent will soon take on a new title: Genre actor. Leading parts in horror flicks like The Row and its sequel could easily lead to a "Scream Queen" mantle, but IMDb describes two of her new projects as gripping crime thrillers. 10 Minutes Gone, for example, "centers on a man whose memory has been lost due to a bank heist gone wrong". Meanwhile, The Vault is a period piece about "a group of small time criminals in 1975 who attempt to pull off the biggest heist in American history". Could she be Hollywood's next go-to for key parts in crime thrillers? Maybe!
There aren't firm release dates on Kent's films yet. But that's okay. There's Season 7 of Vanderpump Rules on the way, and her new makeup palettes should hit the website by the holiday season. On top of that, she and frequent collaborator James Kennedy drop new music every so often. Kent's commitment to giving her fans Lala is admirable. And when you really miss her, there are always .gifs of her unparalleled one-liners to page through.