Mandy Moore Got Snubbed By The Emmys For 'This Is Us' & It Hurts So Much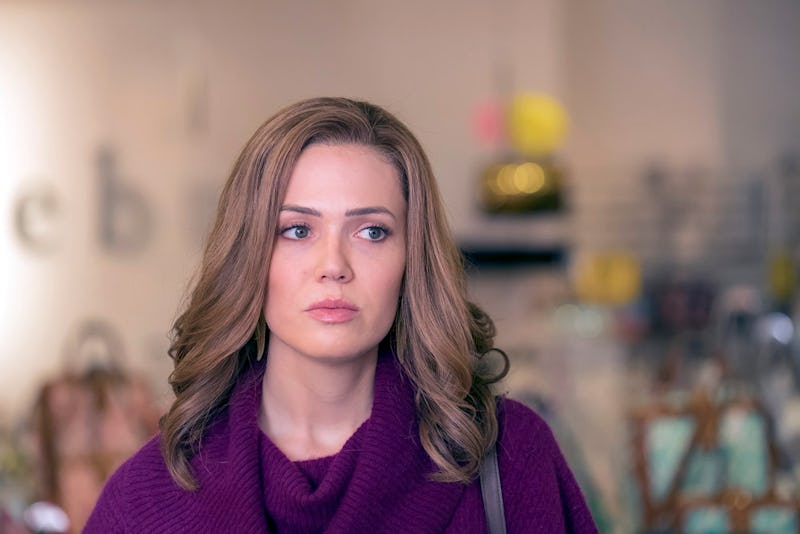 Ron Batzdorff/NBC
The 70th Emmy nominations were announced on Thursday, July 12, and while there were many talented individuals and projects acknowledged amidst the presentation, Mandy Moore was snubbed for an Emmy. The actor, who plays Rebecca Pearson on This Is Us, was notably absent from the Outstanding Lead Actress in a Drama category.
UPDATE: A few hours after the nominations were announced, Moore took to Instagram to congratulate her coworkers on their nominations. "Couldn't be prouder of our #ThisIsUs family and our 8 #emmy nominations today," she wrote in part before listing all the nominees from the show. "So much to celebrate!"
EARLIER: The 34-year-old actor, who has played the matriarch of the Pearson family for the past two seasons of the hit NBC series, was snubbed in the category for the second time in a row, and the situation is curious for many reasons. For starters, Moore's fellow cast members, Sterling K. Brown and Milo Ventimiglia have both, deservedly, received nods two years in a row for their portrayals of Randall and Jack Pearson, respectively. Brown notably won the accolade at last year's ceremony becoming the first black actor to win an Emmy for outstanding lead actor in a drama series since 1998.
Despite the Emmys' great recognition of Brown's work on the show, it seems that Television Academy has, somehow, failed to recognize the talent that Moore brings to the beloved family drama week after week. While her Season 1 debut on the series was deserving of a nom, her performance this past season, which saw her character reeling from the heartbreaking death of her husband Jack as she tried to hold her family together, was exceptionally phenomenal.
Several outlets predicted that Moore was a shoo-in ahead of Thursday morning's announcement. Back in March, Indiewire pointed out that her huge scene in the Super Bowl episode may have even given her an edge over other predicted nominees. That said, fans were almost certain that her nomination was guaranteed.
Her name not being called during the announcement immediately shockwaves through social media as fans quickly jumped to share their reactions.
It seems that fans may have to wait until next year to see if Moore will finally receive the merit. Details surrounding Season 3 of This Is Us indicate that things are going to get even more emotional for the Pearson fam. At the end of June, Moore, in fact, told TV Guide that the upcoming season is going to be their best yet:
"There is going to be some great stuff unfolding in Season 3. I am really, really excited for everybody — for Beth, for Toby, like their own stories, learning information about everybody, getting a fuller picture of who Jack and Rebecca were when they first started dating, who Jack was during the Vietnam War."
After promising that the third season would give fans a deeper glimpse into other characters on the show, Moore explained, "It's going to be good. I feel like it's our most ambitious — but it's going to be the best season yet."
At the close of Season 2, fans were left with more questions than answers when the finale gave viewers a glimpse into the future of the Pearson family. One particularly troubling mystery came during a scene in which Randall and Tess had an emotional conversation about going "to see her"? The moment, which featured an older Randall and a grown up Tess, sparked major speculation about the fate of an important female character on the show. It's unclear who they are speaking of. However, Rebecca, Kate, Annie, Deja could all meet the criteria of being the "her" character that Tess and Randall are referencing, and whatever it is, appears to be a life-changing event for the family.
Given the history of This Is Us and its ability to make audiences ugly-cry in just about every scene that airs, it's safe to say that Moore is going to have a major role in pulling at the heartstrings of viewers for a long time to come. Despite being overlooked by the Television Academy, fans of the know how huge Moore's contribution to the series has been and, for that alone, her star will continue shine bright — with or without an Emmy nomination.