These 'More Life' Memes Will Make You LOL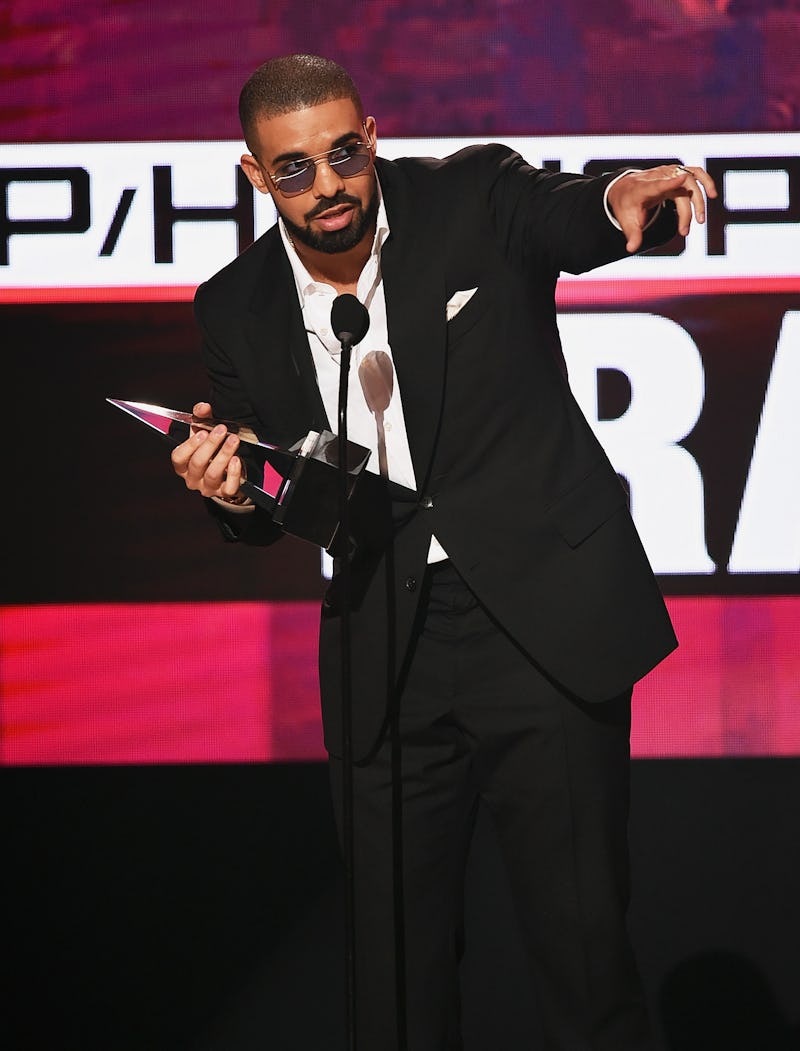 Kevin Winter/Getty Images Entertainment/Getty Images
By now, Drake is practically the king of memes. Anything the rapper does gets turned into a joke — but usually in an endearing way. Remember when Hotline Bling got parodied by everyone, including then-candidate Donald Trump on Saturday Night Live? (Still trying to forget about that one, TBH.) Well, the Canadian rapper dropped his newest playlist on Saturday night. And Twitter was soon filled with tons of memes and jokes about Drake's More Life. But don't worry, they're all in good fun.
Earlier on Saturday, before the playlist actually dropped, fans weren't too pleased with Drizzy. Frustration and anticipation seemed to plague social media. Some even compared the delayed release of More Life to Frank Ocean's highly awaited Blonde. But as soon as the music did hit airwaves, it appeared that all was forgiven and Drake was back in the internet's good graces — which by his standards means being turned into all. of. the. memes.
To quote Drake himself, if you're reading this, it's too late. Go stream More Life on Spotify, Apple Music, or the site of your choice, and then come back to laugh at all of the memes below. Something tells me Twitter is only getting started with all of the jokes. And hey, you can even join in on the fun.
It's All Going To Be OK
I, for one, can never resist a good Spongebob meme.
Better Than Ever
Usually I'm sick of that meme format, but not this time. Well played.
Such A Special Moment
Is there a way to rewind time? No?
Never Let Go
An accurate photo of how Drake fans will spend the rest of the night.
The Perfect Reaction
Nothing better than a Drake GIF to sum up Drake music.
Your New Favorite Song
But seriously, go listen to "Passionfruit" right away.
Nothing Was The Same
One of the best uses of this Get Out snapshot.
Slam Dunk
Someone put in a lot of effort to make this basketball meme and I sincerely appreciate it.
Mind-Blowing Math
You know how Drake feels about the number 6. This may very well blow your mind. (Even if the logic is a slight stretch.)
All The Way Up
Don't lie, your screen probably looked just like this.
Future Instagram Inspo
I can't deny this one made me laugh. But hey, who's to say guys won't use lyrics for their captions too?
So there you have it, just the first great batch of More Life memes. The internet is full of Drake-loving geniuses.
Additional reporting by Allie Gemmill.