Most Women Would Choose THIS Over Amazing Sex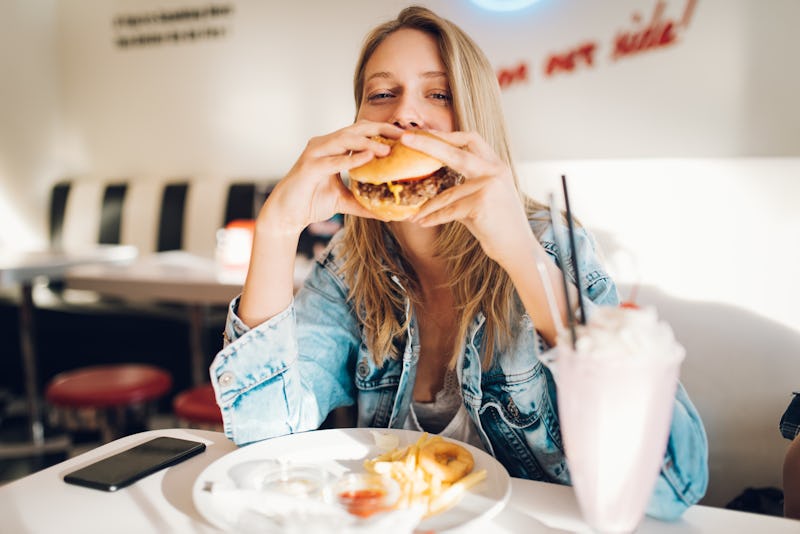 Astarot/Fotolia
If you ever eat something amazing and think, Wow, I'd give up sex for pizza any day, you're definitely not alone. Surveys are constantly showing us that plenty of people prefer food over sex.
In 2013, Columbia University released the results of a very important seven-year-long survey about cheese and oral sex. For seven years straight, Columbia interviewed seniors asking one of the most debated questions of our time: "Would you rather give up oral sex or cheese?" What was found through the analysis of these responses was something that shook the world back in 2013: 42 percent of the graduating seniors during those seven years of research wore willing to give up oral sex before they'd give up cheese, 30 percent chose oral over cheese, and 28 percent either didn't answer or danced around the topic.
When the results were broken down by gender, it was women who were more likely to skip out on performing or receiving oral sex and go straight for the cheese instead, but ultimately, cheese still won. Because, well, it's cheese and cheese makes people happy; very, super, extra special happy, in some, if not all, cases.
Now, five years later, the food versus sex debate continues. For their most recent Women's Wellness Survey, Everyday Health asked over 3,000 American women of various age groups about their thoughts on wellness, as a whole, but included an entire section to such essential topics like food and sex. Here's what the survey found about who would choose food over sex: