'TRL' Is Making A Comeback On MTV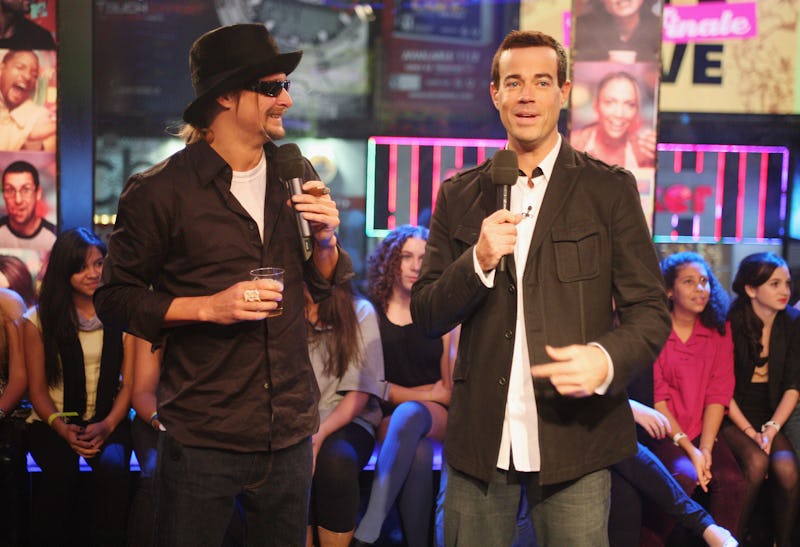 Scott Gries/Getty Images Entertainment/Getty Images
The MTV renaissance is continuing with a new version of TRL, '90s kids. According to The New York Times, the new TRL will debut in October with five hosts (none of whom are Carson Daly, sadly). The new version of the show is aimed at a younger generation, and it will target music fans across social media platforms, as well as TV. TRL's triumphant return is the latest in a string of reboots that seem to be getting MTV back on track. The show joins new versions of My Super Sweet 16, Fear Factor, and a Laguna Beach-style show called Siesta Key.
MTV President Chris McCarthy is devoted to making MTV a relevant part of the conversation again, and his plan involves looking to the channel's past for inspiration. When it comes to TRL, the show's legacy of combining live music, artist interviews, and music video debuts could put the music back into "music television." McCarthy told NYT,
"Who's not going to support a platform that's covering all of the buckets of social media and cable to allow your artist to go on, play a video, perform a song and to talk about their new music that just got released? How do you say no to that? We're going to give it a shot, a big shot."
Part of bringing TRL back means investing in the show's iconic look. This new one hour a day version will be filmed at a studio in Times Square, just like its predecessor. It seems that McCarthy is banking on the show's name, nostalgia, and the artists to be the big draw because the five hosts are relative unknowns.
So far, two of the hosts have been announced: DC Young Fly, a rapper and comedian, and Erik Zachary, a Chicago radio host. They, along with three co-hosts, will be shepherding the new MTV TRL as it looks to attract fans who weren't alive when the show premiered in 1998. Interestingly, the show wasn't going to be called TRL when the reboot was first announced back in April. At that point, it was simply described as a TRL-like show. However, it now seems the channel is counting on the franchise's reputation to draw in viewers.
It's hard to speculate on whether or not a generation that has grown up watching music videos on the internet will see TRL as appointment TV, but for '90s kids, this comeback is already a win.