Natasha Bedingfield Breaks Down "Unwritten," "These Words," & Her Most Political Album Yet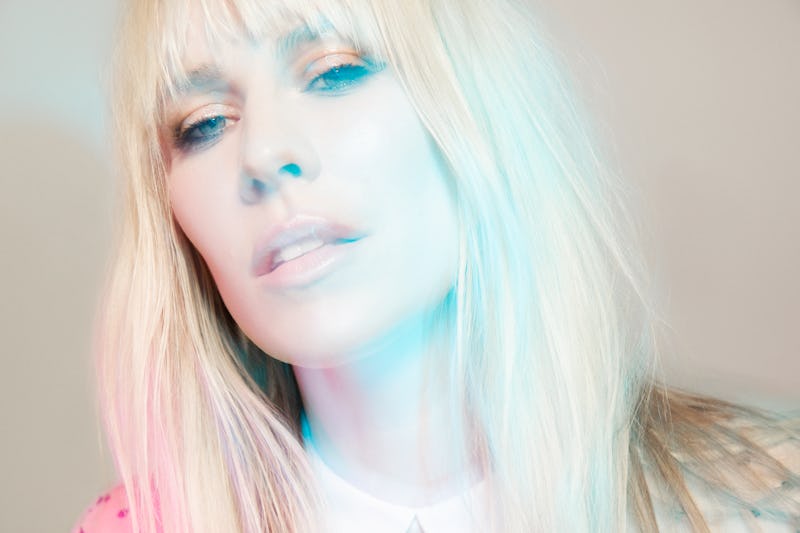 Kenneth Cappello
One of the first things Natasha Bedingfield mentions over the phone is that she's doing "really great," as the result of actually getting a chance to rest. "When the baby sleeps through the night, then I do," she says with a laugh and her British accent. But her 1-year-old, Solomon, has impacted way more than just her sleep schedule — the themes of Bedingfield's new album Roll With Me were majorly inspired by her son, who she lovingly nicknamed "Solo."
Having a child helped push Bedingfield to speak out and make songs with a more political tone, including one about gun violence and another about sexism. "It made me want to be more socially aware and less willing to ignore that stuff... I just feel like I had a new kind of courage," she says of parenthood.
Considering the news cycle can be hard to bear at times ("So many tragedies happen before you even leave your own bed"), Bedingfield believes, "That's when you really need music. Music helps you get out of the panic." She always throws herself into music in more difficult times. And while she knows this may seem like a departure from her earlier, more "lighthearted" music, she doesn't want to be limited one way or another. "Entertainment can be both — it can be entertaining and it can be about things that matter. There's been a microphone in front of my face most of my life, and it'd be terrible if I didn't say some stuff that really mattered."
Of course, that light, poppy vibe of her early '00s hits — ranging from "Pocketful of Sunshine" to "These Words" — is still woven into the new album, her first in nine years. Bedingfield's a pop music enthusiast through and through; she especially loves all the layers of pop songs. "I geek out over double meanings and rhymes. It's just like the greatest joy," she says.
Below, the singer-songwriter dives into the meanings behind her biggest hits, as well as newbies from Roll With Me, which she worked on with Songwriter Hall of Fame inductee, Linda Perry. Since Bedingfield recorded the album, out now, with a live audience in mind, fans can get ready to see her on tour and sing along, all while proudly knowing the tracks' backstories.