The 'RHOA' Sisterhood Is Stronger Than Ever This Season, According To NeNe Leakes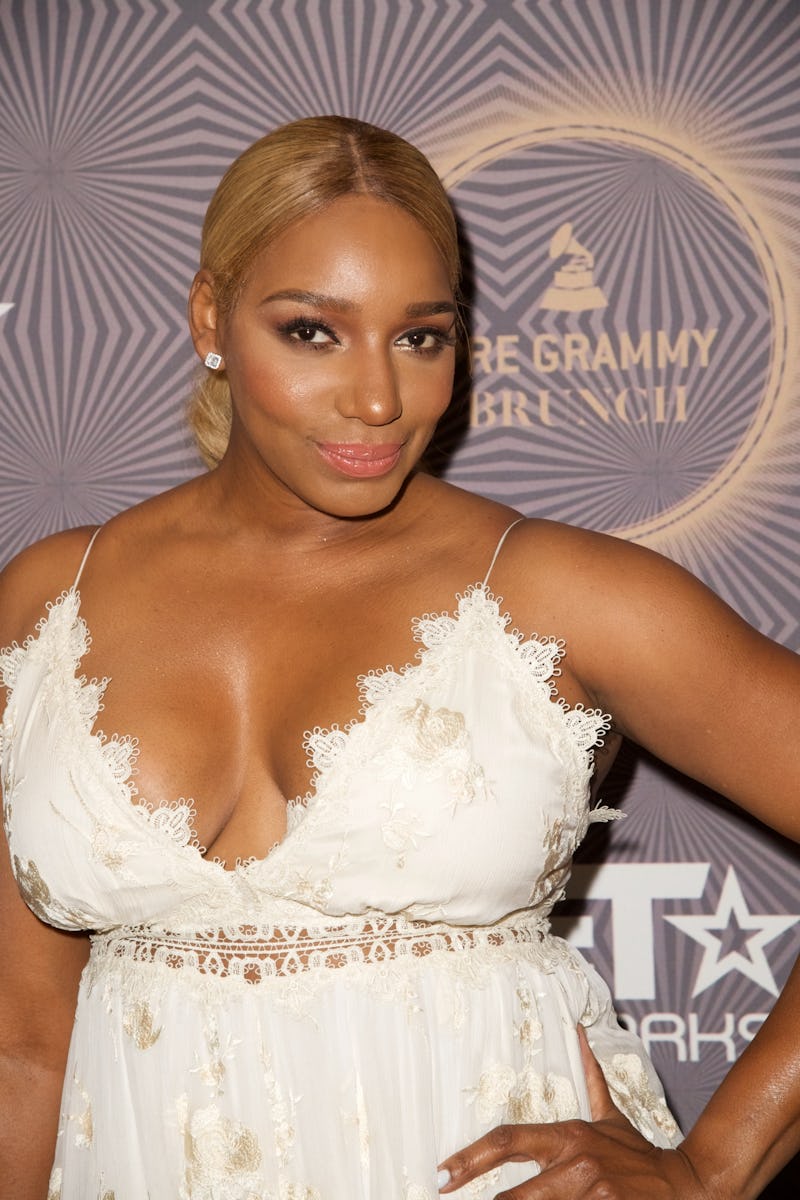 Earl Gibson III/Getty Images Entertainment/Getty Images
There have been plenty of spats between frenemies, and even enemies, on Real Housewives of Atlanta throughout the first 10 seasons. In contrast, Season 11 has a more positive energy, according to one of its biggest stars. NeNe Leakes emphasizes the sisterhood on RHOA Season 11 in a recent interview with Bustle. Of course, there are going to be fights and shade — this is RHOA after all. But at the end of the day, the love between the ladies is stronger than ever.
NeNe declares, "It's a different season, because there's a sisterhood happening." And this shift can be attributed to everything they're going through outside of their group hangouts while filming. The Atlanta Housewives are always busy, but this season is full of major changes all around.
As NeNe summarizes, "Porsha [Williams] is having a baby and getting engaged. Cynthia [Bailey] is dating again. Gregg [Leakes] has cancer. Eva [Marcille] is planning a wedding. Kandi [Burruss] is trying to open up another restaurant. Everybody is going through something."
For fans who follow the Housewives between seasons, none of that is new information. These life milestones have made plenty of headlines, but how does this play out on the show?
Well, unlike in past seasons when the ladies have had "such negative, heavy moments," NeNe explains, "This season, every heavy moment we had, we all worked through it and [came] together. We're all together today."
As the sole remaining OG cast member, NeNe has enough experience to confidently state, "What I can say is that it's an amazing season. I feel like it's one of the best seasons we've had."
So, why is that? She explains, "The girls are supportive of me, not that I don't have my arguments with them, but this season, I have managed to have a relationship with every single person on the show." She even takes a second to congratulate herself on that feat, rhetorically asking, "Isn't that amazing, NeNe?" Yes, it is.
Clearly, NeNe is very happy with the current Housewives, which is interesting, since she was instrumental in casting the show's very first season. On Twitter last month, Andy Cohen even described the show as "the house that Nene built," which couldn't be more accurate.
Of course, that tweet resonated with the OG, who posted a screenshot of Andy's comment on Instagram. During her interview with Bustle, NeNe admits, "I was like, 'It's about damn time for you to stand up and say some real stuff.' You know he's accurate, because I helped cast Season 1."
She continues the analogy, adding, "I was here when this house was being built. These girls came in, and the house was already standing. They just helped us to furnish it... which is a good thing."
Essentially, NeNe helped develop the show and propel it to a pop-cultural phenomenon, but she's definitely had some help along the way thanks to those "furnishings" provided by her costars.
NeNe teases what viewers can expect from the rest of this season. Yes, there's a sisterhood, but even sisters can have their issues from time to time.
The reality star says, "Of course, you can expect major drama. You've got Marlo [Hampton] there. She's going to stir the pot as much as she possibly can." Can someone hand Marlo a peach already? She's given this show so much throughout the years. She more than "furnished" this house that NeNe built — she's remodeled almost every room in this metaphorical house.
As for the rest of the cast, NeNe continues, "We have some new girls on the show this season. We have Shamari DeVoe. You haven't met her yet, but she's coming. She's not tiptoeing in here. She has a lot to say."
That's not the only change. She adds, "Eva flipped from a Friend to a Housewife. She's planning her wedding, so she has a lot to say. Her mother is on the show this season. Her mom has a lot to say. She's got a very opinionated mother." A Real Mother of Atlanta never fails to entertain. Is she at Mama Joyce level of opinionated? NeNe confirms, "Yes, very much so."
No Real Housewives series is created equal. Every city brings something original to the franchise, but there's just something so well-rounded about the Atlanta cast. As NeNe shares, "We all have moments when we break down, and we all have moments when we are all there for each other. We all have moments when we are cursing each other out. I just think it's a great thing."
Normally, "cursing each other out" is not a "great thing," but on this show, the women make viewers laugh in one moment and induce heartfelt tears just a few seconds later. It's a true sisterhood in every sense of the word. The women care about each other through the highs and the lows, and fans can't help feeling like they're a part of the family too.