Reese Witherspoon's New Book Club Pick Is More "Erotic" Than Anything She's Chosen Before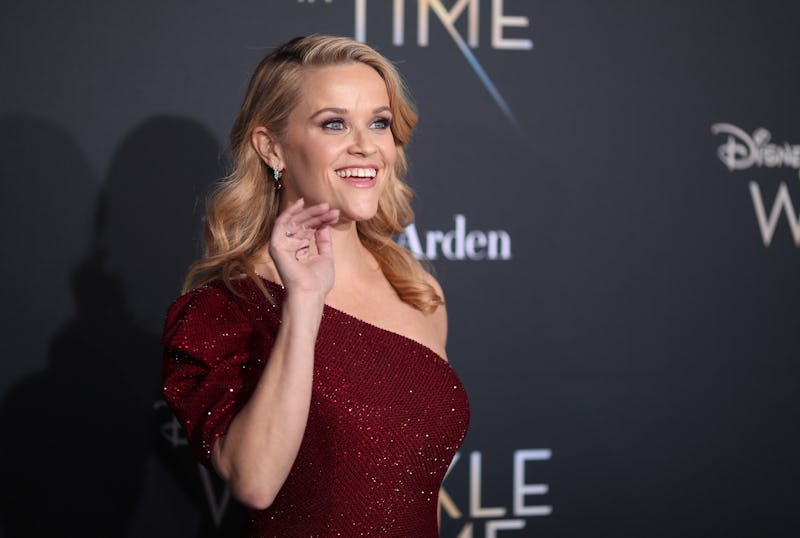 Christopher Polk/Getty Images Entertainment/Getty Images
As if you didn't have enough bookish reasons to love Reese Witherspoon — her incredible work on Big Little Lies, her recent support of the Magic of Storytelling campaign, and the recent announcement that she and Kerry Washington are adapting Celeste Ng's Little Fires Everywhere for TV, to name just a few — the real-life Elle Woods just may have found your new favorite novel. Reese's Book Club has picked Erotic Stories for Punjabi Widows by Balli Kaur Jaswal as their March reading selection, and trust me and the Legally Blonde star when we tell you that you're going to want to add this steamy and thought-provoking story to your reading list ASAP.
Oprah may be the O.G. of celebrity book clubs, but her A Wrinkle in Time co-star is starting to give her a run for her money. Every month, over 380,000 followers check in with the Reese'sBookClubxHelloSunshine Instagram account to find out what novel Witherspoon is reading, which authors she's obsessing over, and what the big-time producer's next adaptation will be. Witherspoon's fans don't just like to see the Hollywood star's gorgeous #shelfies and #bookstagrams though — they also like to join in on the fun and read along with her, which is why she launched her very own book club. This March, Reese's Book Club selected Balli Kaur Jaswal's groundbreaking novel Erotic Stories for Punjabi Widows, and if you missed this highly-acclaimed 2017 release, now is your chance to read it.
Erotic Stories for Punjabi Widows by Balli Kaur Jaswal, $13, Amazon
A romantic, mysterious, and all around delicious novel, Erotic Stories for Punjabi Widows follows Nikki, a daughter of Indian immigrants living in West London and doing everything she can to distance herself from the traditional Sikh community that defined her childhood. When an unexpected crisis threatens her family, however, Nikki takes a job teaching a writing class and quickly finds herself immersed in the Punjabi community she had been trying to avoid. Her students are Sikh widows who want to learn English, but when one of them shares a book of erotica with the rest of the class, Nikki soon discovers there are more to these women than tradition, faithfulness, and dupattas. Together, the group goes on a journey to unearth secret desires and forgotten memories, but not everyone is as excited about the women's liberation as Nikki. Soon enough, local group of "moral police" who call themselves the Brothers threaten to reveal what the class has really been doing, including the stories they created and the confidences they've shared.
Rich and refreshingly original, Erotic Stories for Punjabi Widows is a sexy and heartwarming page-turner you won't want to read alone. Luckily, thanks to Reese Witherspoon's Book Club, you won't have to, because a few hundred thousand other bibliophiles will be along for the ride with you. At least online, anyways.
In an Instagram post announcing the selection, the Reese Witherspoon Book Club described Erotic Stories for Punjabi Widows as "a story about liberating women at every age, and empowering them to express their hopes, their dreams and what makes them feel good. Most of all, it's about how women across all generations can come together to change their community. Get ready, book club, this month is going to be a journey!" If that isn't a ringing endorsement, then I don't know what is.
Are you ready to read the book Reese Witherspoon's Book Club says has something for everyone? Then pick out your new copy of the special book club edition of Erotic Stories for Punjabi Widows today, and tune into the Reese'sBookClubxHelloSunshine Instagram account for discussion questions, book quotes, and author Q&A, and so much more.