Sasha Pieterse Joining 'DWTS' May Fill The 'PLL'-Shaped Hole In Your Heart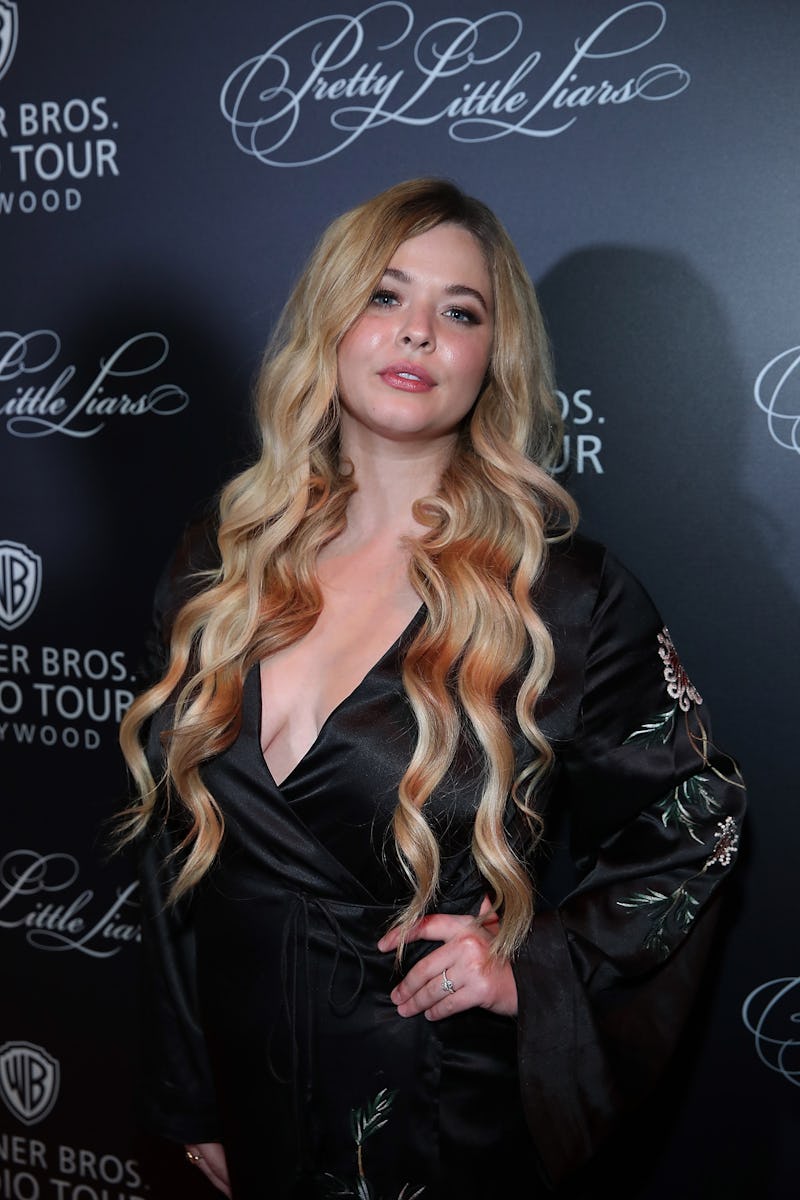 Jonathan Leibson/Getty Images Entertainment/Getty Images
There's some exciting news for fans who may be experiencing a bit of Pretty Little Liars withdrawal. Sasha Pieterse is joining Dancing With The Stars' Season 25, and although the actor appears fully confident that she and partner, Gleb Savchenko, are capable of snagging the coveted Mirror Ball Trophy, Pieterse recently admitted DWTS is totally out of her "comfort zone."
The South Africa-born entertainer, best known for her role as Ali DiLaurentis on Pretty Little Liars, explained to Entertainment Tonight that DWTS is unlike anything she's done in the past. She also shared her excitement — and understandable nervous jitters — about dancing live on television. She told ET,
"I think just proving to myself that I can do something different, something that I'm not used to. It's definitely not in my comfort zone ... The fact that it's live, I'm losing my mind. Like, I'm good at memorizing lines, but memorizing dances, it's going to be a challenge."
There's no doubt that followers of the 21-year-old celeb will flock to watch her every waltz on the ballroom floor. Especially after Pretty Little Liars' series finale in June, fans of the teen drama have eagerly awaited any updates about the beloved series' cast.
Pieterse also revealed in the video interview that she and Savchenko have already fittingly dubbed themselves "The A-Team," while dishing on her love for many genres of music, even chiming in on the notion that it might be fun to choreograph a routine to the Pretty Little Liars theme song.
She also explained that although she's never had any formal dance training, other than a few ballet classes as a tot, the rhythm of dancing is in her blood due to her parents' roots. She told ET,
"My parents were dancers. They were professional dancers, that's actually one of the reasons we immigrated to America."
Season 25 of DTWS is shaping up quite well after the cast was announced Good Morning America early Wednesday. In addition to Pieterse, fans were excited to learn that Vanessa and Nick Lachey are competing against one another, while partnering up with the recently married Maksim Chmerkovskiy and Peta Murgatroyd, who wed in June of this year.
There's no mistaking the fact that DTWS knows how to reel fans in season after season, and drawing in the PLL fan base was a smart move. If you plan to tune in, the dancing reality competition kicks off on Sept. 18.