11 Things To Talk About With Your Partner Before Breaking Up, According To Experts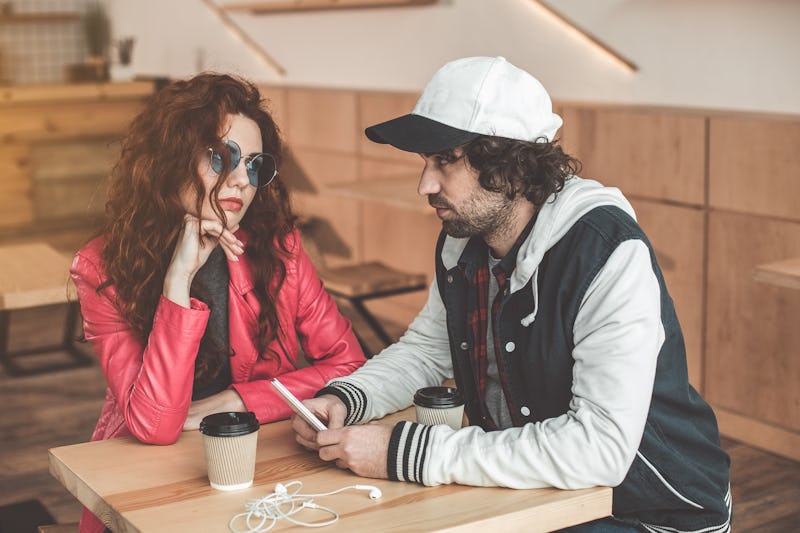 Shutterstock
If you're on the fence about your relationship and have been thinking about breaking up, chances are there's a lot on your mind. You've probably been mulling over ongoing problems, or wondering what the future might be like. And while it can be tempting to scrap it and walk away, there are so many benefits to be had by talking about it first.
After all, "ending anything significant should involve a lot of thought and communication," Jonathan Bennett, relationship and dating expert at Double Trust Dating, tells Bustle. "It's only fair to your partner that you are open and transparent. It's also possible that opening the lines of communication and having an authentic conversation with your partner could help you see that you want [them] in your life."
This will also allow your partner to get things off their chest and share their side of the story, which can in turn lead to a mutual decision to either stay and work on the relationship, or amicably part ways. "Talking with one another can help you understand not only what you want out of relationship, but where you see it going in the future," Lauren Cook, MMFT, a clinician practicing emotionally-focused therapy, tells Bustle. So with that in mind, read on for a few things you may want to discuss, according to experts, before breaking up.