19 YA Books Coming Out This Month — Including The Last 'Red Queen' Book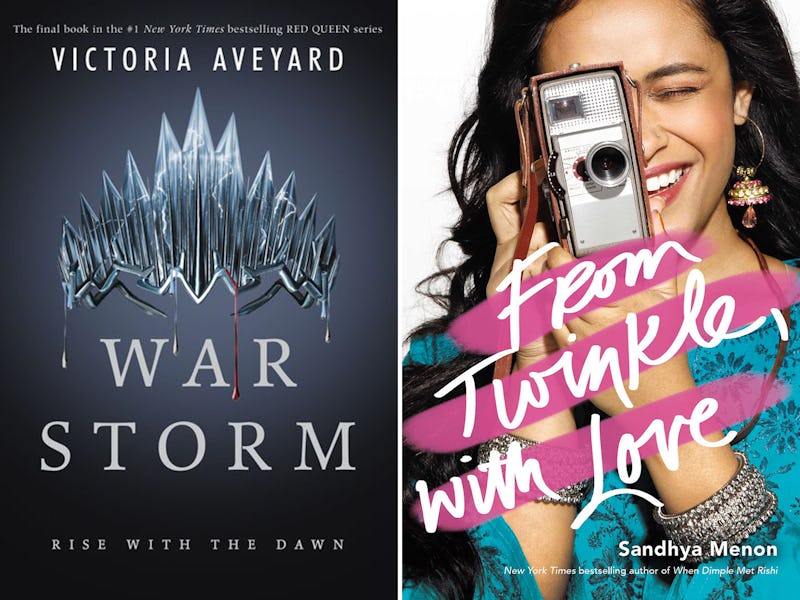 If Memorial Day is the unofficial kickoff to summer, the rest of May is definitely the kickoff to summer reading. This month is full of great new young adult novels — so full that narrowing down to a hefty 19 picks for best YA books of May has been excruciating.
Fantasy epics, rom-coms, thrillers, and timely contemporaries — this month has everything. Plus, May is also loaded with sequels to some of your favorite long-running and new series. Think: Sarah J. Maas' A Court of Thorns and Roses and Victoria Aveyard's The Red Queen series to Julie Murphy's Dumplin' followup and Stephanie Garber's return to the world of Caraval.
There are high school Mean Girl zombies; Americans marrying into a royal family, which is insanely perfect timing for Harry and Meghan Markle's wedding date this month; and even a young adult thriller about a group of high school students befriending a YA author with devastating consequences. (Which I'm sure is not at all representative of the lovely YA authors on this list.)
On the nonfiction side, celebrities and writers banded together tell their stories, creating a handbook for resistance that is necessary for this time in our history.
So prepare your summer reading list (the weather will catch up!) and check out these picks for the best young adult books of May.