If You're 1 Of These 3 Zodiac Signs, Do Not — I Repeat, Do Not — Text Your Ex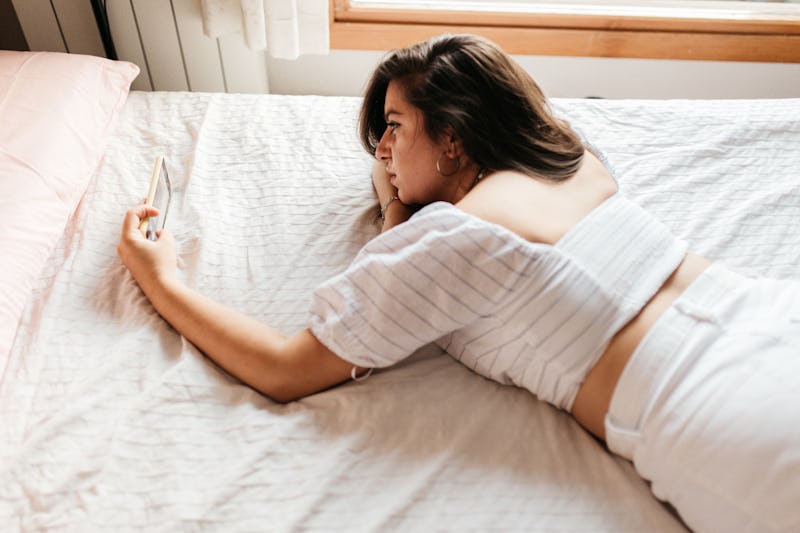 Shutterstock
As the weeks turn into months, and you're still stuck inside social distancing, a sense of boredom may naturally set in. And loneliness. And, perhaps, horniness. It's at this point certain zodiac signs will text their ex during quarantine, especially if you're one who happens to thrive on connection.
There are only so many Zoom parties you can attend before you start wishing for actual human contact, or at the very least, someone to sext with before falling asleep. Texting an ex can provide a sense excitement when the days are all blending together. Not to mention, it's easy for the mind to wander when you have nothing else to do.
Of course, you're not the only one thinking about your ex. These are uncertain times, and it's prompting so many people to crave the stability of a relationship. If you don't have a partner, or someone to chat with on Tinder, an ex might spring to mind. And before you know it, you're reaching for your phone.
While some zodiac signs may opt to go on virtual dates, or simply enjoy the extra time to themselves, you could fall into the group of those most likely to reach out to an ex. Do, however, think twice before writing that text. And take time to consider what you're really craving, before hitting send.