Waking Up Has NEVER Been Easier With These Current Affairs & True Crime Podcasts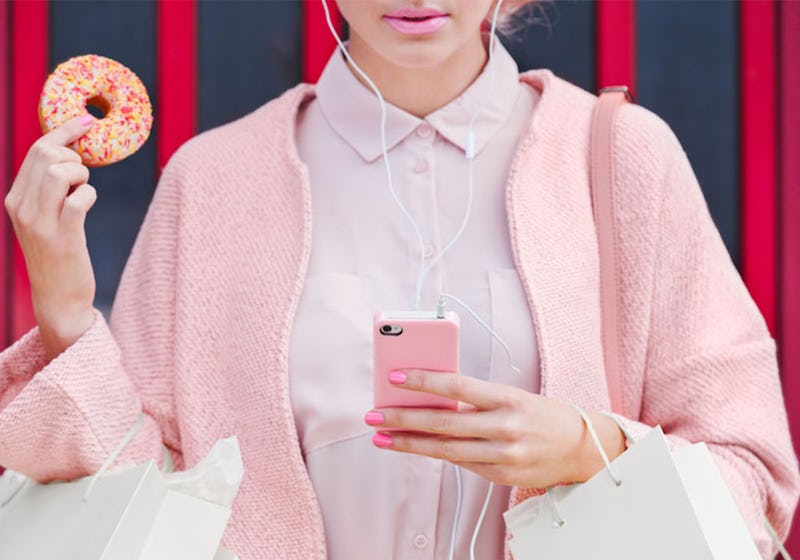 Aila Images / Stocksy
The long journey to work is never a fun one, but since I've started listening to podcasts they've become slightly more bearable. When you really get into one, it almost feels like you're travelling into work with your friends nattering in your ear and it always puts me in a good mood (and I'm not even a morning person). It feels like like the podcast world has exploded this year with celebs, YouTubers, and anyone with a microphone literally putting their money where their mouth is. Here's a list of the best podcasts to wake up to whether you're keen on learning something new or want a comedian to crack you up on the tube.
It seems nowadays that there's literally a podcast for everything and for every niche, so down below you'll find shows that cover everything from beauty through to food. While some stalwarts have since folded in recent years (RIP 2 Dope Queens), there's some fresher faces on the scene ready to fill the void with cultural commentator Ira Madison III heading up Crooked Media's newest foray into the podcasting world.
Podcasting's also a space where women seem to be thriving, as the team behind Fat Mascara (a.k.a. the ultimate pod for beauty junkies) has been a total treat. Fearne Cotton's interview-style format is also totally charming, while on the other end of the spectrum, one of the grisliest podcasts on the — My Favorite Murder — is headed up by a couple of gals. And for those who love picking apart plot holes in your favourite fandoms, there's a Harry Potter and Buffy The Vampire Slayer pair down below for you that'll sate your geeky heart.
Ready to dive in? It's time to make some space on your phone as you'll want to download all of these episodes.