7 Valid Reasons To End A Relationship, Even If You Love Your Partner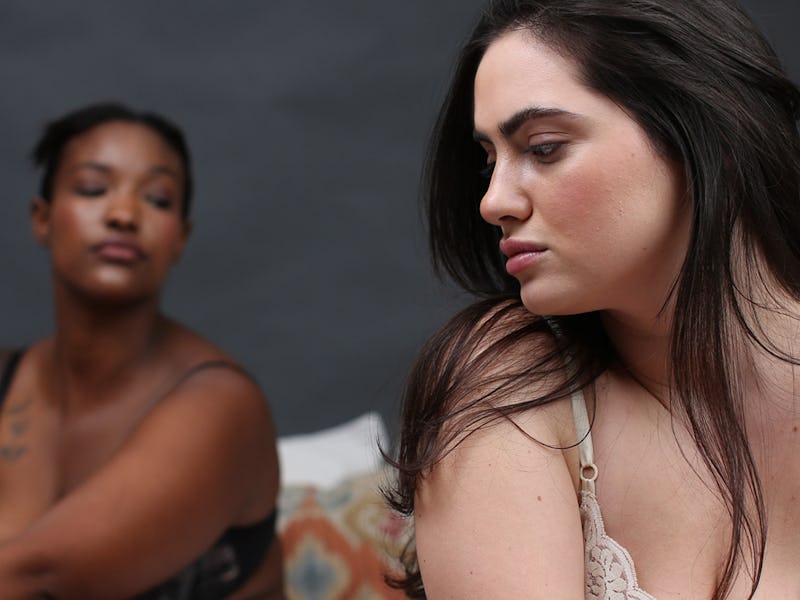 Ashley Batz/Bustle
When you're head-over-heels in love with your partner, it can be hard to even imagine the possibility of breaking up — but the unfortunate truth is that many long-term relationships, even the ones most filled with love, aren't always built to last. While breaking up with someone you're still in love with is so tough, there are times when it's necessary: as powerful as the feeling of love is, on its own, it's not enough to sustain a healthy, happy relationship.
"While the idea that love trumps all appeals to society's fantasy, to sustain a healthy relationship and overall quality of life, a person needs more than the promise of exclusivity and words of endearment," Justin Lavelle, Relationship Expert and Chief Communications Officer for BeenVerified, tells Bustle. "Financial stability, honesty, communication, and similar relationship goals are all needed if you want a successful and fulfilling relationship. If you do not have the basics, it may be time to re-evaluate your wants and needs and discuss the next course of action with your partner, whether it be a compromise or termination."
It's certainly not easy to end a relationship that still feels full of mutual love, but if there are significant issues in your relationship, sometimes breaking up can be the best decision in the long run. Here are seven examples of totally valid reasons to end a relationship, even if you still love your partner.