Bustle's Editors On 'The Bachelor' + Netflix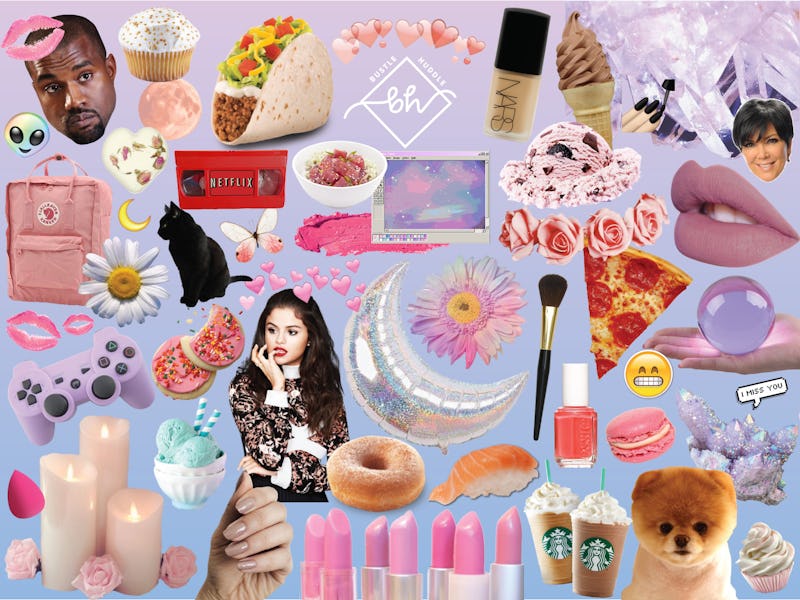 It may seem like a typical Tuesday, but today is actually the first day of Hanukkah (by the way, here's a good way to celebrate). That's right, the holiday season is officially here, and we'll be ringing in 2018 before you know it — whether you're ready for it all or not.
You focus on the gift giving, holiday treats, and parties with family and friends. We'll focus on the news you need to know. Read on below for everything Bustle's editors were talking about Tuesday, Dec. 12:
Bachelor + Preview
We're just under three weeks away from Arie Luyendyk's season of The Bachelor so, yes, every new sneak peek ABC shares is filling fans with joy and utter excitement. The latest preview is no exception. Filled with tears, drama, and – yikes – exes, you can bet fans are counting down to Jan. 1 now more than ever.
Congrats! The Rock and Lauren Hashian are expecting baby number three, and his announcement is so adorable.
Netflix + 2017
While thinking about all of the 2017 best-of lists coming out as 2018 approaches seems a bit like an oxymoron because, well, 2017 was basically a dumpster fire, this one might change your mind. Think about what brought you the most joy this year. Was it your family, your friends, successful work/life balance? Potentially, but I'm sure nothing brought you more joy than staying in your home with the best life partner someone could ask for: Netflix. It's fine, we all feel the same. And it looks like we were all basically marathoning the same things this year.
Read This: Have you read Amazon's most-read book of 2017? Now's the time!
Instagram + Hashtags
Following other users on Instagram is so 2017. The latest? The ability to follow your favorite hashtags. It's super simple, too. All you have to do is search the hashtag you're looking for, head to the hashtag's main page, and click "follow." Once you do that, tagged content will start showing up in your home feed. Voilà!
Shopping Break: Still doing some last-minute holiday shopping? These hidden gems on Amazon under $2 would make perfect stocking stuffers.
Beauty + Games
Bustle just released Episode 1 of its brand spankin' new beauty game show – Race 2 Face – and beauty fans are going to love it. In each episode two makeup artists compete in trivia, obstacle courses, and makeup challenges, so, basically, this is the game show all beauty lovers have been waiting for. Go watch!
Must-Read: Today may be the Alabama Senate race, but it was terrifying to be a woman in Alabama even before Roy Moore came into the picture.
Tinder + Updates
Tinder's new feature gives you real-time updates on your matches. This new Feed feature basically links your Instagram, Facebook, and/or Twitter accounts to your profile, allowing matches to get a better idea of who you are, and you of them. The best part? You can select how much or how little you want to show up.
WTF of the Day: This new tattoo trend takes extreme to a whole new level, combining *actual DNA* with ink. Would you try it?
What to Watch: Star Wars: The Last Jedi is out on Friday, so you've got a few days to marathon the other movies in the series before then!