Bustle's Editors On Coachella + Bomb Cyclone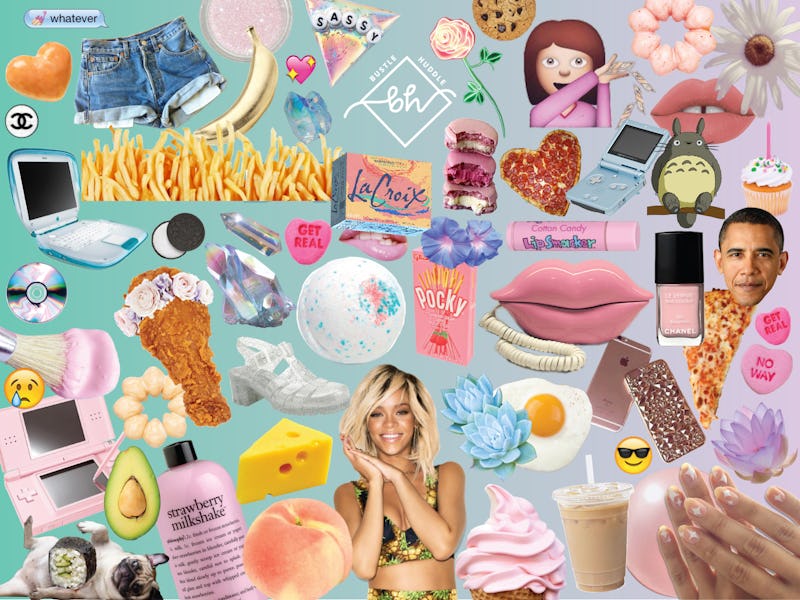 Happy Wednesday! It's about to get very cold and very snowy for much of the country (more on that below), so let's not waste any time. Read on below for everything you need to know on Wednesday, Jan. 3:
Bustle + "Flattering"
Starting this year, Bustle will officially ban the word "flattering" from its editorial content as it relates to appearance. But, fun fact: the word has unofficially been excluded from Bustle's content since 2014. That's because "flattering" typically means finding something that makes a person look smaller or thinner, a goal that we here at Bustle don't support. In fact, it's actually a subtle form of body-shaming because, as you know, thinner does not automatically equate with better. Instead, Bustle – and Bustle Digital Group's sister sites, Elite Daily and Romper – wants to celebrate all women and continue to embrace and support the body positive movement.
So sayonara, flattering. Here are 21 other ways to compliment someone instead.
2018 Predictions: The new year is looking up for most of us, but here's what Trump has in store in 2018, according to astrology.
Bomb Cyclone + East Coast
It's about to get very cold and snowy on the East Coast. That's because the "bomb cyclone" predictions are showing the storm hitting much of the Midwest, South, and East Coast – from Maryland to New England – starting, well, very, very soon. The storm's bringing frigid temperatures and potentially more than a foot of snow for most places. You'll definitely want to bundle up and stay indoors if you're in the northeastern United States, but you should also think about how to help the homeless and others who will be affected by the storm.
Get Excited: Glossier just announced its first new product of 2018 and the reviews are already *amazing*.
Coachella + Beyoncé
It's official: Beyoncé is headlining Coachella 2018. As you may recall, Bey was originally set to headline Coachella last year, but had to reschedule after announcing she was pregnant with twins Rumi and Sir. Fans are thrilled that she's back this year though, along with artists like The Weeknd, Cardi B, and Eminem. Is it April yet?!
Spoiler Alert: Umm, Arie Luyendyk Jr. basically just spoiled which woman won't win The Bachelor.
Scandal + How to Get Away with Murder
Prepare to freak out, Shondaland fans! These photos basically prove that a Scandal and How to Get Away with Murder crossover is happening. That's right, stars Kerry Washington and Viola Davis each shared photos on Wednesday that put the rumors to rest, and fans are freaking out. Not only that, but Shonda Rhimes officially confirmed the news shortly after. No official word on when the crossover will happen, but Scandal is about to start its final season, so it seems like fans won't have too long to wait.
Congrats! Fixer Upper stars Chip & Joanna Gaines are expecting baby #5 and their announcement was so freaking cute.
What to Watch: Tonight's the winter premieres of some of your favorite shows. Between The Blacklist, The X-Files, and Law & Order: SVU, you've got a ton to choose from.