Bustle's Editors On Antarctica + 'Black Panther'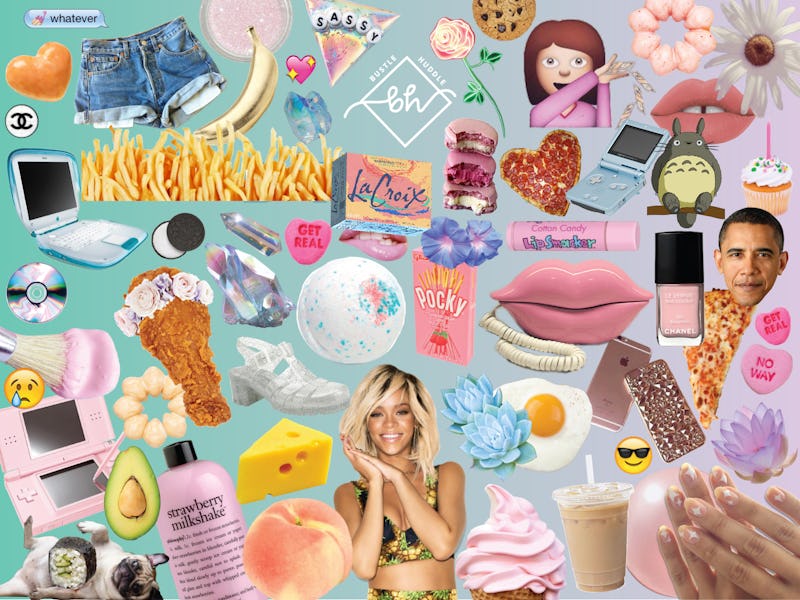 Happy hump day, y'all! This week — and really, this whole month — is seriously flying by, and it's hard to believe we're nearly halfway through July. Summer needs to slow way, way down, am I right?
The news is certainly speeding things along. Today may have been relatively quiet when it comes to Trump and his family, but there was plenty else to keep us all occupied throughout the day. Here's a recap of what went down on Wednesday, July 12:
Antarctica + A Giant Iceberg
In not at all scary, totally normal news this Wednesday, a giant iceberg the size of Delaware has broken off from Antarctica. The 'berg is one of the largest ever recorded, and scientists say it's too soon to tell whether global warming is the cause for its break. No matter what though... eek.
Pro Tip: The best way to fight climate change is to have less kids, according to a new study. Make your life-planning decisions wisely.
Black Panther + New Photos
Awesome news, Marvel fans – new photos from Black Panther have been released, and the movie looks amazing. The images show cast members like Chadwick Boseman, Lupita Nyong'o, and Michael B. Jordan looking gorgeous, fierce, and so damn cool (as if anyone expected anyone else). And in related news, the first photos from A Wrinkle In Time are equally stunning. Can these movies hurry up?!
Fun Fact: This is what it's really like to be slimed by Nickelodeon.
The Bachelorette + Who Rachel Picks
Although this season of The Bachelorette still has a few weeks to go, fans can already tell that Rachel's choice pretty much comes down to Peter or Bryan. And judging by this quote from next week's Bachelorette promo that Bustle's Will You Accept This Podcast? hosts discuss in the newest episode, it looks like Rachel might end up picking Peter. Listen and decide for yourself.
LOL: No, Kim Kardashian doesn't have cocaine in her house — it's just a marble table, OK?
DJ Khaled + His Iconic Clothes
This is a major key moment, you guys. You can now shop DJ Khaled's closet, as the star has teamed up with Poshmark to open a pop-up closet featuring some of his most memorable duds. Proceeds go to charity, so really, you have no reason to not at least check out what's listed, which includes the matching suit Khaled wore with his son Asahd on the Grateful cover. Because of course it does.
Shopping Break: Shaving can be the worst, but these hair removal tips and products will make it a lot better, from showerless shave gel to a pen that stops bleeding.
Manchester + Ariana Grande
After the horrific attacks at Ariana Grande's Manchester concert back in May, the English city has decided to make Grande an honorary citizen. The title recognizes the star's work raising money for the tragedy's victims and their families through her Manchester benefit concert, which earned over $13 million. A well-deserved honor.
Heads Up, Book Lovers: A new literary subscription box combines books and tea. What's not to love?
Today's WTF Moment: Fidget spinner lip balm now exists. And yes, you want it.
What to Watch: Tune in to ABC at 8 for the ESPYs, the sports-centric awards show that'll make even non-superfans tear up.