Bustle's Editors On Hillary Clinton + Justin Bieber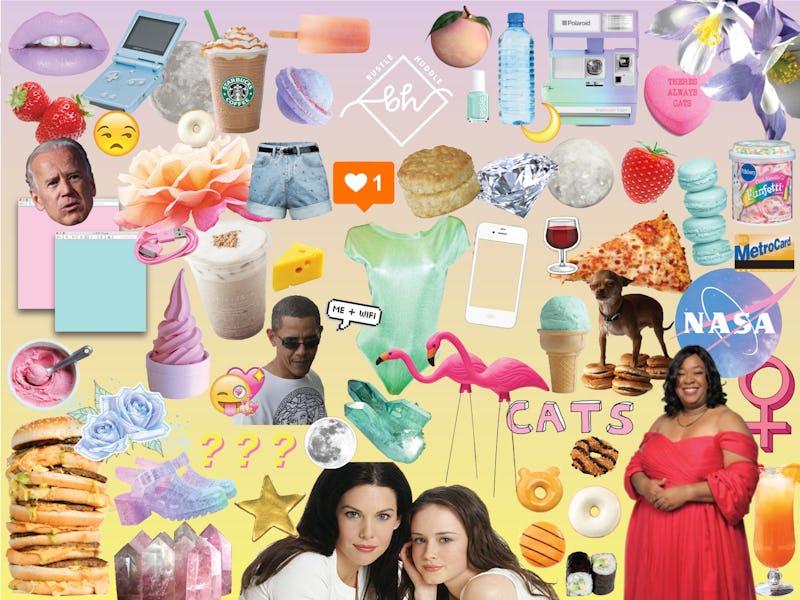 Happy Thursday! The weekend is looming closer and closer, and I think I'm not alone in feeling that after a week like this one, we can all seriously use a break.
Before you start planning all your weekend activities, though, read up on all the news and events that had Bustle's editors talking today, July 27:
Trans Troops + New Updates
After Trump tweeted that transgender people would no longer be allowed to serve in the military, Joint Chiefs of Staff Chair Joseph Dunford stated that there will be no modifications to current policies at this time. Until a true directive is ordered, "we will continue to treat all of our personnel with respect," Dunford said. Here's hoping that doesn't change anytime soon.
Do Your Part: To show your opposition to Trump's ban, share these moving trans rights memes to remind the world that trans people are not a burden.
Hillary Clinton + Her Must-Read Memoir
Get ready for this one: Hillary Clinton's memoir about the election now has a title and release date, and it sounds like it's going to be an absolute must-read. Called What Happened, the book, out Sept. 12, will explore in detail how Clinton dealt with the 2016 election and her loss to Trump. Cannot. Wait.
Fun Fact: Surprisingly, America's favorite lip color isn't red — it's pink. Who knew?
The Internet + A New Viral Challenge
Another day, another new, strange viral challenge making its way around the internet. This latest one is called the "arm to foot" challenge, and it consists of people taking photos of their feet lined up with their forearms, to see if they're the same length. The weirdest part? It's not entirely meaningless — body ratios are real, and people doing the challenge are reveling in the discovery. Oh, internet.
#TBT: A Titanic reunion happened, and it was adorable. '90s forever, y'all.
Justin Bieber + A Scary Accident
Late Wednesday night, Justin Bieber hit a paparazzi member with his car while trying to leave a Beverly Hills church. Thankfully, the photographer suffered non life-threatening injuries, and was taken to a hospital for medical help. Videos of the accident show Biebs getting out of his car to check on the man, and the star is said to have cooperated fully with police. Fingers crossed that the pap makes a full recovery.
Heads Up: The host of the 2017 MTV VMAs will be... Katy Perry! Here's hoping she brings Left Shark.
Today's WTF Moment: Turns out that Bernie Sanders and Larry David are actually related. We knew it!
What to Watch: Head to the theaters — it's Atomic Blonde night, and you won't want to miss seeing Charlize Theron kick some serious butt.