Bustle's Editors On The New "Dress" + Blue Ivy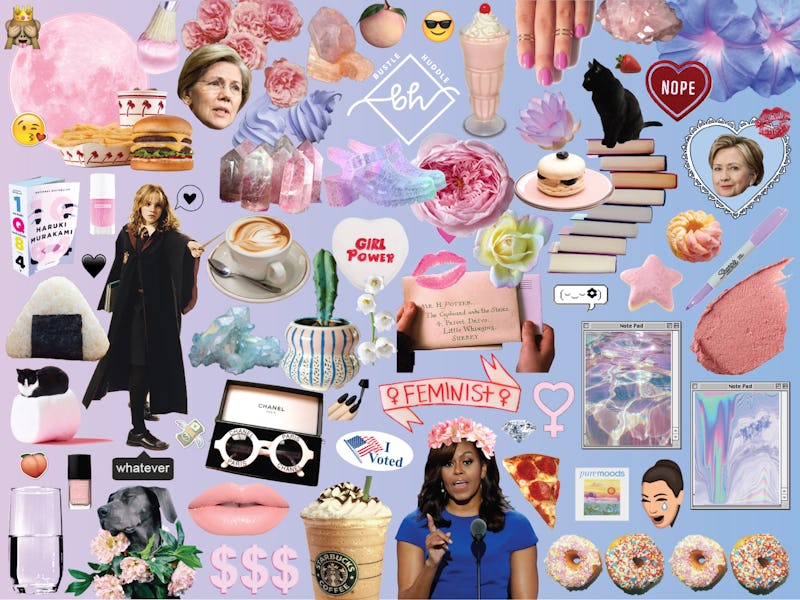 Happy Friday! It's been a short week for most of us, but those three days back at work didn't feel short. Is a post-Fourth food coma a thing? It has to be, right? Well, between Kesha's new music, updates at Target, theories about Amelia Earhart, and the unfolding drama between Rob Kardashian and Blac Chyna (more on that below), we've had more than enough to keep us busy. But enough of that. Here's what had Bustle's editors talking today, July 7:
Trump + Putin
Early Friday morning Donald Trump and Vladimir Putin met for the first time at the G20 summit in Hamburg, Germany. While there are still ongoing investigations into alleged Russian interference in the 2016 U.S. presidential election, Trump and Putin shared a friendly handshake before exchanging a few words. While this highly anticipated meeting went well, protests have been erupting in the streets of Hamburg to express their dissatisfaction with Trump.
Truth: This photo of Trump and Angela Merkel sums up how people actually feel about the G20 summit.
Blue Ivy + 4:44
First came the twins, then JAY-Z's new album 4:44 dropped, and now fans have been blessed once again because Blue Ivy Carter has made her rap debut on a bonus track on her dad's album called "Blue's Freestyle/We Family." I don't know about you, but I wasn't doing *anything* this cool when I was five. Oh, and if you haven't heard the track yet, stop what you're doing because this is the quote you need to hear to believe.
Kardashian Update: According to lawyer Lisa Bloom, Blac Chyna will seek a restraining order against Rob Kardashian on Monday.
Nike + The New "Dress"
Hold up — is this Nike outfit the new "Dress"?! No, we're not in 2015 again, a new photo is going viral because people can't decide if this Nike outfit is blue and gray or pink and gray. The official word from Nike is that the shirt, shorts, and slippers are actually blue and gray, but that doesn't make us love this story any less.
Go Follow: Twitter just got so much cooler: Malala Yousafzai joined Twitter on her last day of high school and, of course, everyone's freaking out.
Game of Thrones + Season 7
We're little over a week away from the Season 7 premiere of Game of Thrones, but HBO just gave fans something to hold them over: titles and descriptions for the first three episodes. So what can we expect? See for yourself:
Today's WTF Moment: Fidget spinners for your nipples now exist. That is all.
What To Watch Secretly At Your Desk Today: Looking for some work procrastination material? Check out Relationship Status, a comedy about modern dating that you're sure to relate to if you've ever gone on a cringey online date. Stream for free now on go90!
Weekend Plans: Here's exactly what you can expect this weekend, based on your zodiac sign.