Bustle's Editors On Chrissy Teigen + Instagram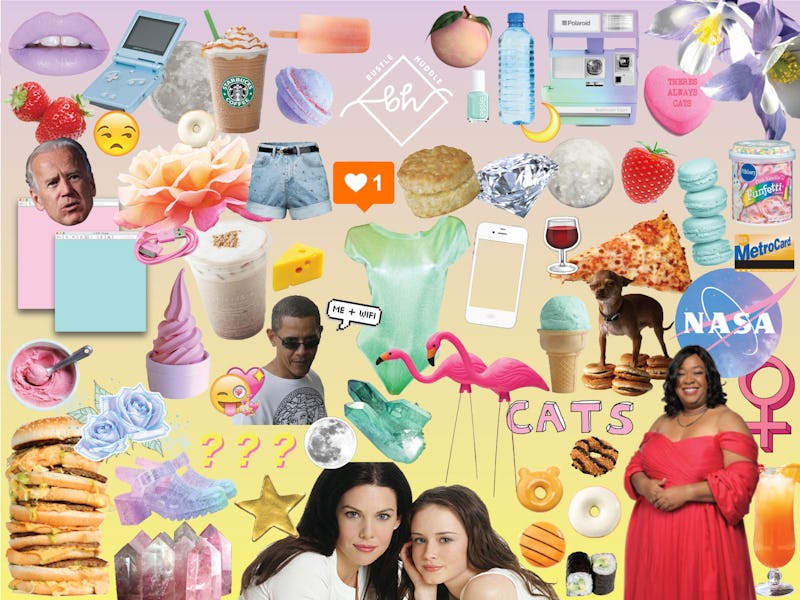 Counting down to the weekend? Us too. It's been a big week for us all —whether you're a Bachelor fan, an NBA fan, or if you're just anxiously reading all of the rumors that Beyoncé is in labor and awaiting the birth of her twins. But you're over the hump now and the weekend is so close we can taste it. Before you prematurely check out, though, here's what had Bustle's editors talking today, June 15:
Otto Warmbier + Homecoming
On Tuesday, 22-year-old American student Otto Warmbier returned home from North Korea in a coma, almost 17 months after his arrest in the country. Earlier today TIME released the first video of Warmbier returning home to his family and it's absolutely heartbreaking.
The video, which was obtained from a Cincinnati station, shows the 22-year-old being carried out of an aircraft and lifted into an ambulance. Also on Thursday, Warmbier's roommate Danny Gratton has spoken out about the "horrendous situation" in his first public interview.
Bill Cosby Trial Update: After 30 hours of deliberation, the Bill Cosby jury found itself in deadlock. According to reports, some of Cosby's accusers present at the courthouse left in tears after learning that the jury could not come to a unanimous decision about Cosby's guilt.
Chrissy Teigen + Anxiety
One of the most admirable things about Chrissy Teigen is her honesty — whether it be about her stretch marks, her postpartum depression, or her sex life. So it comes as no surprise that Teigen candidly opened up about her anxiety in the July 2017 issue of Marie Claire.
The star explained what her anxiety feels like and how it affects her every day life and, for anyone struggling with anxiety of their own, it was truly relatable.
Kardashian News: Can you believe North West is 4 years old today? Kim K can't believe it either. On Tuesday, the #proudmama shared an adorable birthday video for North on her app. We're not crying — YOU ARE.
Instagram + New Filters
Just when you thought you couldn't have more fun with your stories, Instagram released two new face filters for summer and they're too good.
The "road trip" and "sleep mask" filters are available now if you upgrade your app. Perfect for if you're suffering from a severe case of FOMO as your friends start jetting off on vacation or for when you're so damn sleep deprived you can't help but share it. (Because who isn't, really.)
Twitter News: Did you notice that your Twitter feed was looking a little different today? Well, that's because it is. On Thursday, Twitter refreshed its desktop site's look to reflect the feeds we see on our smartphones.
Father's Day + Last-Minute Gifts
Are you freaking out right now because you totally forgot about Father's Day? Don't worry, you've still got time and this list of great last-minute Father's Day gifts that'll keep you in the running for that "Favorite Child" award.
WTF of the Day: As if Dennis Rodman visiting North Korea wasn't random enough, the former NBA player reportedly gifted Kim Jong-Un a copy of Donald Trump's book Art of the Deal. Because 2017 just keeps getting weirder.
What to Watch: Did you miss The Handmaid's Tale Season 1 finale last night? Well, you'd better catch up so you can start thinking about Season 2. And, if you're already caught up, Netflix's new special Oh, Hello On Broadway is finally here to cure your post-TGIT blues.