Bustle's Editors On Kim K + 'Fantastic Beasts'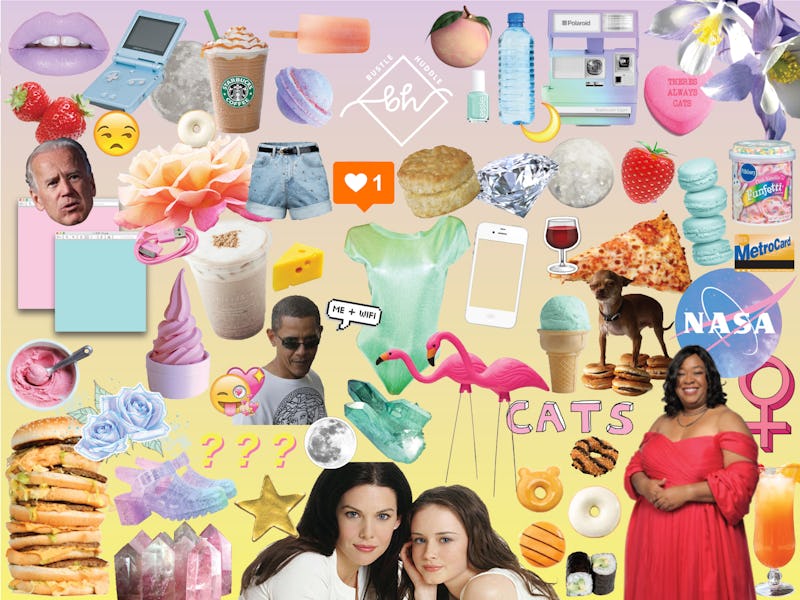 I don't want to alarm you, but we're exactly one week away from Thanksgiving. That's right, this time next week you'll likely — well, hopefully — be in a food coma, gearing up for seconds and thirds as you decide what to watch on TV and/or try to avoid annoying family members. I know, I can't wait either.
But, before we get too ahead of ourselves, read on below for all the news you need to know today, Nov. 16:
Al Franken + Sexual Assault
Radio host Leeann Tweeden claims that Sen. Al Franken sexually assaulted her back in 2006, and she has a shocking photo to go along with her allegations. Tweeden alleges that Franken groped her without consent and kissed her on the lips and stuck his tongue in her mouth.
In a statement to Bustle, Franken says he does not remember the incident and that the photo was meant to be funny. "I certainly don't remember the rehearsal for the skit in the same way, but I send my sincerest apologies to Leeann," Franken says. "As to the photo, it was clearly intended to be funny but wasn't. I shouldn't have done it."
Awkward: Roy Moore tweeted "Bring. It. On." to Senate Majority Leader Mitch McConnell and, of course, Twitter immediately thought of the movie.
Fantastic Beasts + Sequel
Get ready, Harry Potter fans: The sequel to Fantastic Beasts and Where To Find Them officially has a title and release date. Fantastic Beasts: The Crimes Of Grindelwald will be released in exactly one year — that's right, on Nov. 16, 2018. Eddie Redmayne, Ezra Miller, and much of the original cast will be back this time around, but you'll never guess who's playing Dumbledore. I'm serious, you'll never look at Dumbledore the same way again.
It's Official: Selena Gomez & Justin Bieber are back together and this photo of the couple kissing proves it.
Twitter + Vertification
After many complaints over Twitter's verification of white nationalist Jason Kessler, the social media company decided to update its verification process. But Twitter also took it one step further by un-verifying white nationalist accounts, a move that was applauded by users showing just how big of a deal it was. Bravo, Twitter!
RIP: The Vans Warped Tour is officially coming to an end after summer 2018 and it's truly the end of an era.
Kim Kardashian + KKW
Kim Kardashian made more money on Wednesday than you will in your entire lifetime. And that's not me being mean or exaggerating — Kim K's new KKW Beauty fragrances raked in $10 million in sales in just one day. I kid you not, the gardenia-scented, crystal-inspired perfumes sold like hot cakes. Did you get yours yet?
Good News: Kat Von D is creating a lighter version of her fan-favorite foundation, and it's expected to drop in 2018.
Today's WTF Moment: Trump is letting elephant hunters bring trophies to the U.S. from Zimbabwe and Zambia. In an effort to conserve the elephants. You scratching your head, too?
What to Watch: Thursday night means TGIT on ABC. Tune in starting at 8 p.m. to catch Grey's Anatomy, Scandal, and How To Get Away With Murder.