The 'Hidden Figures' Writer Is Tackling TV Next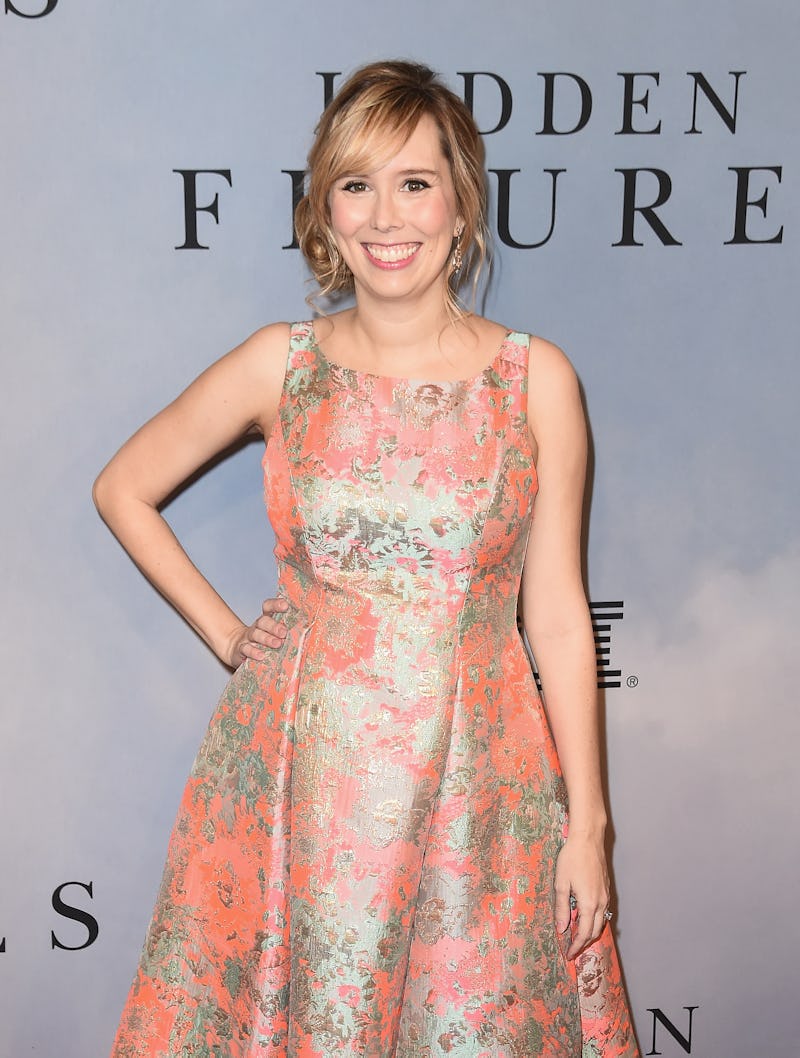 Nicholas Hunt/Getty Images Entertainment/Getty Images
Attention, anyone who can't get enough of Hidden Figures (which is everyone, right?): Hidden Figures screenwriter Allison Schroeder is creating a musical TV series for E!, according to Variety. While the series is in the earliest of stages right now, it's currently called Inspiration. Set in Los Angeles, Inspiration follows aspiring musician Elise Moreno, who is granted power of attorney over the estate of her rockstar father who she never knew. The series will follow Elise as she tries to make it in L.A. without the help of her father's name.
Much like the story of Hidden Figures, Inspiration will chronicle a fiercely independent woman trying to break into an industry that is historically unkind to women. Elise already sounds like a character who would be endlessly watchable as she finds herself caught between wanting to achieve success on her own terms and the desire to draw on the name recognition she never knew she had. If the show makes it on air, it has the potential to be every bit as feminist and entertaining as the film, which has earned WGA, BAFTA, and Humanitas Prize nominations for Schroeder.
Music fans will be happy to know Schroeder is producing Inspiration with industry insider Scooter Braun. Braun is a well-known name in the music business, responsible for discovering Justin Bieber, and working with the likes of Kanye West, Ariana Grande, and Tori Kelly. Together Schroeder and Braun will team up to infuse Inspiration with musical numbers and a true sense of what it is like to be a newcomer in the high-powered world of music.
Hidden Figures put Schroeder on the map in a big way. I know it's hard to believe, but the feminist film about the brilliant black women who made NASA's first mission to the moon possible was Schroeder's first major screenplay. With her career just starting to take off, E! should be thrilled to have first dibs on Schroeder's latest project. If she continues to focus on telling diverse stories about woman with the heart and audacity of Hidden Figures, then she will become an even more essential voice in Hollywood.
Inspiration isn't just a show to watch out for because Schroeder is attached, though. Beyond the feminist themes and female lead, the series is a musical — as in a people-randomly-bursting-into-song musical. Why yes, it does sound like Crazy Ex-Girlfriend's dramatic sister, doesn't it?
Here's hoping there is more (good) news about Inspiration on the horizon. The potential series has all the ingredients necessary to become your next favorite feminist TV show.