The Most Powerful Photos From The Women's Strike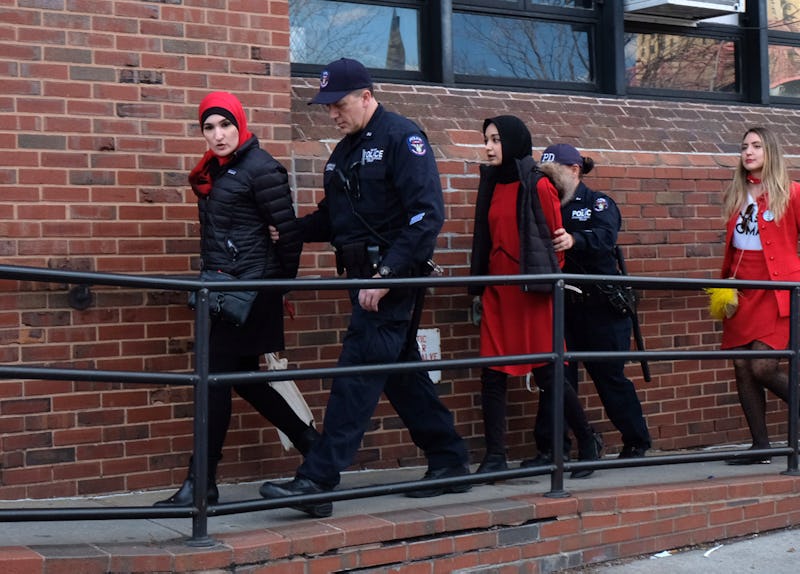 Andy Kiss/Getty Images News/Getty Images
On International Women's Day, women around the world took the day off from paid and unpaid labor. In a society that devalues women's work, organizers hoped that a strike would open people's eyes to the unrecognized contributions women make every day. Judging from the most powerful photos from the Women's Strike, they can consider their goal accomplished — and although it remains to be seen whether its momentum can be kept up in the long term (something we'll obviously try to do), the strike made it clear that many, many people are not content with the current state of gender equality.
The Day Without a Woman, as Women's March organizers called the strike in the United States, was marked by events around the country. In the afternoon, House Democrats walked out to hold an event on the steps of the Capitol (although they later went back to work), while protesters in New York gathered outside the Trump International Hotel as a jab at the current president and his administration. Businesses shut down, classes were cancelled, and even if they couldn't take the day off, participants wore red to demonstrate their support for the strike.
Needless to say, March 8 was an important day in feminist history. Here are some of the most powerful images from the Women's Strike.