All 18 Movies & TV Shows Coming To Netflix This Week, Including An Animated '90s Icon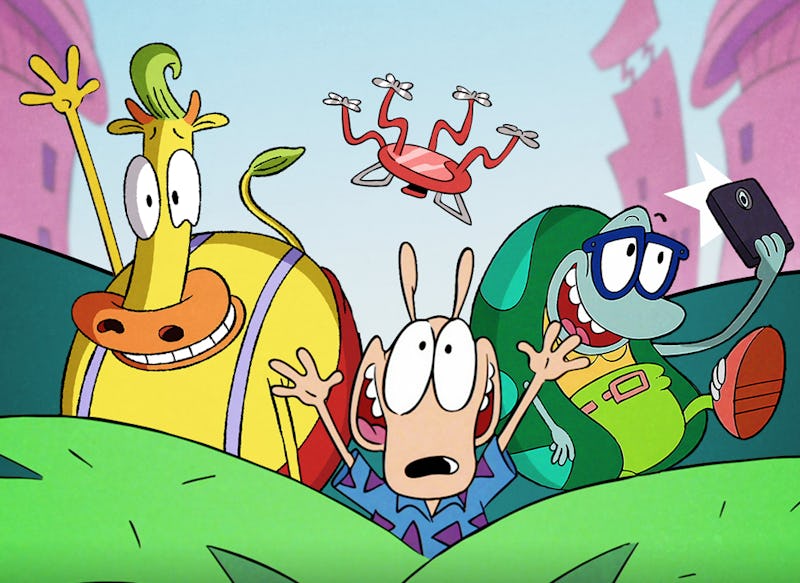 Netflix
The dream of the '90s is alive at Netflix. Knowing that one of its core subscriber groups is millennials who grew up in the decade, the streaming giant has zeroed in on the '90s in recent years with revivals like Fuller House and high-profile acquisitions like Friends. Now, among the new movies and shows on Netflix this week is one of the site's most exciting '90s reboots yet: the return of Nickelodeon icon Rocko's Modern Life in the form of a brand new movie.
Rocko's Modern Life: Static Cling is set to debut on Netflix on Aug. 9, and the new film promises to make Rocko's life a bit more modern as the very '90s wallaby is forced to adapt to our current era when he returns to O-Town after having spent the last two decades in outer space. The movie will definitely give you some major nostalgic feels as Rocko and his pals get back into their groove, but it will also make you realize just how long ago the '90s was. Sometimes it may seem like the decade was just yesterday, but once you see how different Rocko's new life is compared to his old "modern" one, you may start to feel a little old.
But don't let the ravages of time get you down! There's still plenty of other new stuff to watch on Netflix this week, all of which can be found below.