These 7 Movies & TV Shows Will Turn Your Weekend Into A Full-Blown Adventure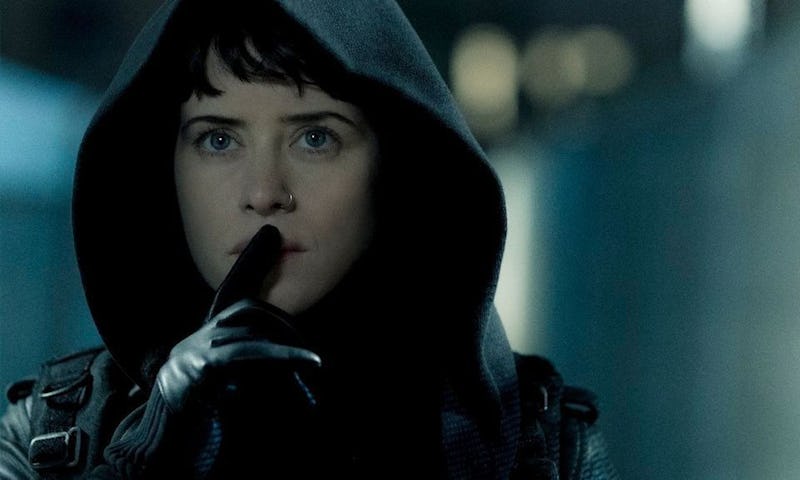 Sony Pictures Releasing
Early November is that weird in-between time, when everyone's still coming down from the sugar highs of Halloween but they haven't yet begun to deck the halls for the holidays. Naturally that makes it the perfect time to stay home and cuddle up on the couch or spend an evening at a local movie theater — and thankfully, with so many new movies and TV shows to watch this weekend, you should have everything you need for the coziest weekend yet.
Looking for the perfect snack to eat while you're all curled up this weekend? The newest season of The Great British Baking Show arrived on Netflix on Friday, Nov. 9, which should provide all of the culinary inspiration you need to treat yourself. The latest episodes only just finished airing across the pond, and The Great British Baking Show is known for its warm, comforting nature, which makes it perfect for battling the chilly winter winds that are headed our way.
Of course, if you're more interested in having an adventure this weekend, there are plenty of thrill-seeking projects for you to dive in. Catch Claire Foy trading in her crown for a computer as the infamous hacker Lisbeth Salander in The Girl in the Spider's Web, or get your Game of Thrones period drama fix with Chris Pine's bloody turn as Robert the Bruce in The Outlaw King. The options are truly endless this weekend — in fact, the hardest decision you'll have to make is whether to head to the theaters or just stay in the comfort of your own home.