The New Movies & Shows On Netflix This Week Include Your New Fave Rom-Com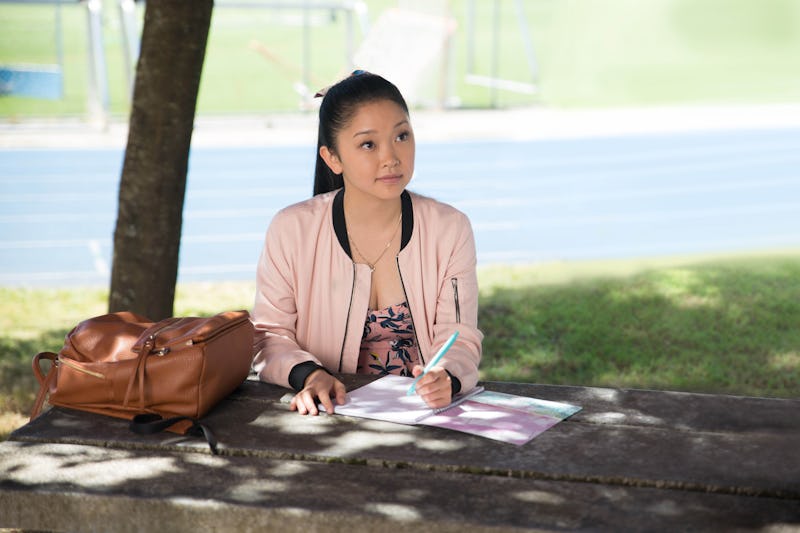 Netflix
When it comes to Netflix's new offerings this week, there's one selection that stands out from the crowd. It's mostly the usual mix of random studio films like Alexander and Ultraviolet, new seasons of network TV shows like The 100, and loads of Netflix originals covering everything from magic shows to home renovations to a hyped new animated series from Matt Groening. But of all the movies and shows on Netflix this week, the most exciting has to be To All the Boys I've Loved Before.
The new film, which premieres on Netflix on Aug 17, is based upon the beloved novel of the same name by Jenny Han. The movie (and book) is about a high school girl who writes love letters to all of her crushes as a way to deal with her feelings. She keeps the letters, some of which are several years old, in a secret box in her room, never intending for them to see the light of day. But after someone mails out all of her letters to their intended recipients, she has to deal with the embarrassing fallout. The film aims to do a good job of accurately translating the book to screen, even keeping the Asian American female lead (Lana Condor) — a rarity in a Hollywood production, especially a romance.
So for more information on the new rom-com that's tailor-made for fans of YA novels, as well as everything else hitting Netflix this week, check out the full list below.