Arie Looked WAY Different Before 'The Bachelorette' Season 8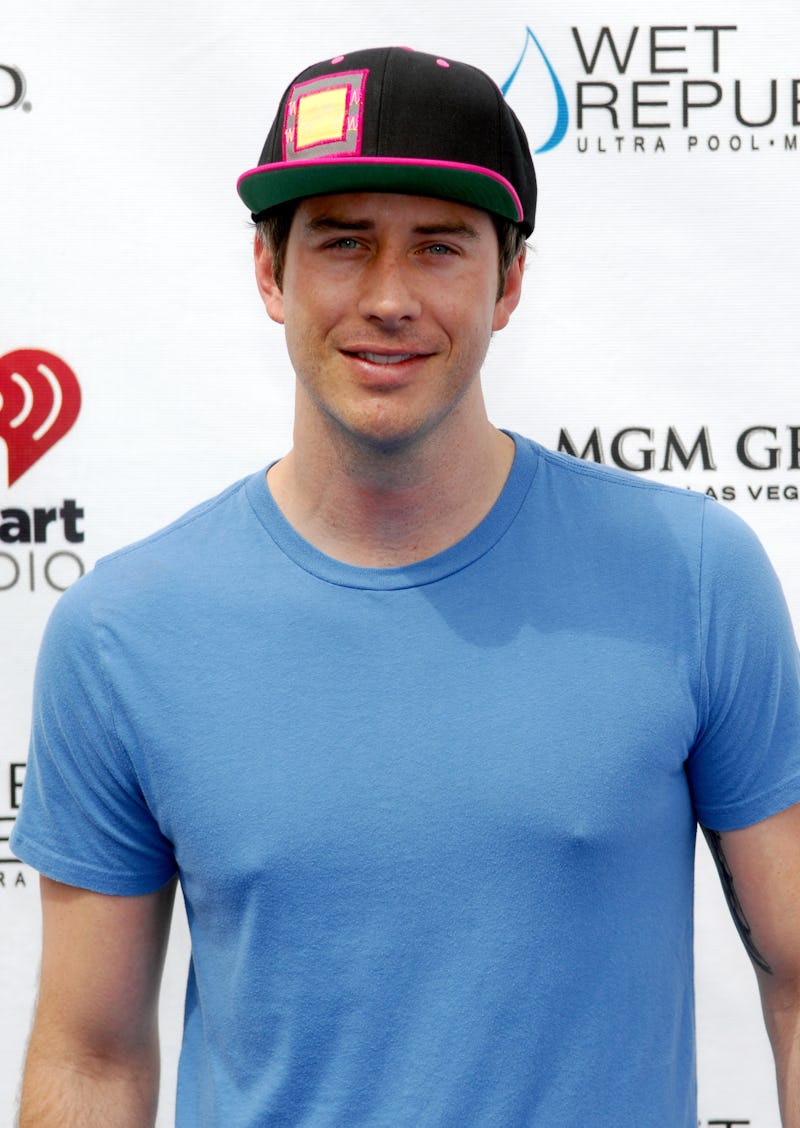 Bryan Steffy/Getty Images Entertainment/Getty Images
Before his days capturing hearts on primetime TV, Arie Luyendyk Jr. was snagging accolades as an award-winning race car driver. And while that helped make him as a fan-favorite when competing on Emily Maynard's season of the ABC series, a recent unearthing of old photos of Arie before The Bachelorette reveal a totally different look for the reality star, which will likely make you love him even more. Since it was just announced on Thursday that Arie is the next Bachelor, it's the perfect opportunity to travel back in time to check out throwback photos of the former Indy 500 racer.
Many of these gems of photos were taken waaay before he even landed in the spotlight during Emily's season of the Bachelorette. As longterm fans of the franchise may know, Arie would ultimately (unfortunately) become the season's runner-up, losing to Jef Holm in 2012. But during his time on the show, he sure made an impression.
The now 35-year-old earned the nickname "the kissing bandit" and quickly cemented himself as a favorite among viewers. And after his shocking snub in the season finale, he quickly moved on, carrying on brief romances with both Bachelor Season 16 winner, Courtney Robertson, and Season 17 contestant, Selma Alameri, according to Us Weekly. PopSugar also reported that he later had serious relationships with Arizona-based sports reporter, Jenna Jones, and model, Giustina Lee, before embarking on his latest journey to find love during Season 22 of the reality series.
So without further ado, let's take a look back at some of the best snapshots of Arie's life before joining Bachelor Nation.
Bachelor In Training
Check out the adorable blonde-haired photo of Arie in the second grade. Isn't he just the cutest?
Family Matters
Dressed head-to-toe in an olive green cargo outfit, he posed alongside his parents during a photoshoot in 1990. The family shot is absolutely precious.
Like Father, Like Son
Ultimately following in his father's racing footsteps, Arie Jr. is seen here at approximately 13 years old on the track next to his dad, Arie Luyendyk Sr. in 1995.
Long Hair, Don't Care
An ultimate throwback features the soon-to-be Bachelor in a turtleneck sweater, sporting long brunette locks. It's certainly reflective of the time period.
Player's Card
There's also this cool photo of a signed copy of the racer's trading card, in case you want to look back on his past career.
Reality Check
Before he found himself in front of camera chasing his own reality dreams, Arie was keeping up with the Kardashians during a photo op with KUWTK stars Kim Kardashian and Kris Jenner. His connection to reality TV clearly goes way back.
Supporting The Youth
In support of the next generation of racers, he posted this cool pic of himself alongside a driver of the future. How sweet is that? While this isn't as old as the rest, the picture is still from five years ago.
Practice Makes Perfect
During the start of his broadcasting career, the Indy 500 racer shared photos of his practice time before going live on air.
After that trip down memory lane, you're probably even more excited to see what's in store for the upcoming season of The Bachelor. And if that's the case, you won't want to miss when Arie starts handing out roses in January 2018.