These 'Stranger Things 4' Details Tease An Even Bigger, More Dangerous Season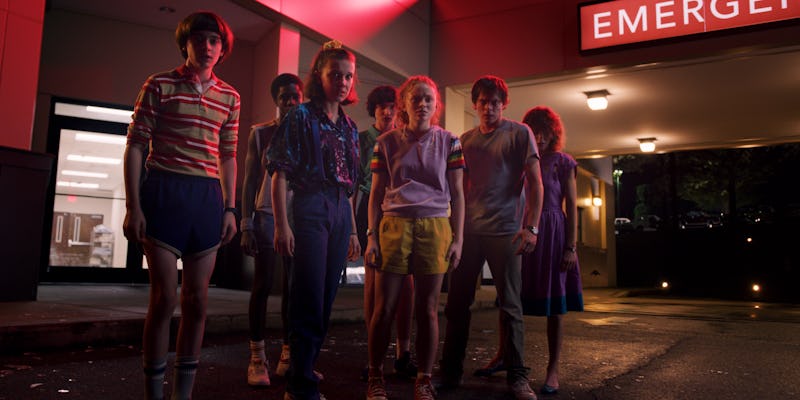 Netflix
Spoilers ahead for Stranger Things 3. Though the show has yet to be officially renewed, there are already plenty of details about Stranger Things 4 — yes, even though Season 3 was only just released. Series creators Matt and Ross Duffer have confirmed in multiple interviews that they're planning at least four seasons, and considering Stranger Things is a huge hit for Netflix, it's just a matter of time until an announcement is made. In fact, they've already started laying the groundwork.
Whereas Stranger Things 2 ended with the romantic Snow Ball, Stranger Things 3 closed out with the devastating death of Jim Hopper and the Byers' move out of town, and the tone will shift once again in Season 4. "Season 2 was a dark season with a fairy tale ending. We thought we'd flip that on its head and have our 'fun' season end on our darkest note yet," Stranger Things creators Matt and Ross Duffer told Vanity Fair via email. "We just think it's an interesting pivot, and pushes the story in exciting new directions. ... At the same time, it also needs to crack open the door for an exciting — and tonally different — follow-up chapter."
Ross shared a similar sentiment to Entertainment Weekly. "We're pretty excited about where it's potentially going to go," he said. "Again, like we said, it's going to feel very different than this season. But I think that's the right thing to do and I think it'll be exciting."
Besides that "different" feel, here are some other official-ish details about Stranger Things 4.