81 Fashion Influencers Declare "I Am An Immigrant"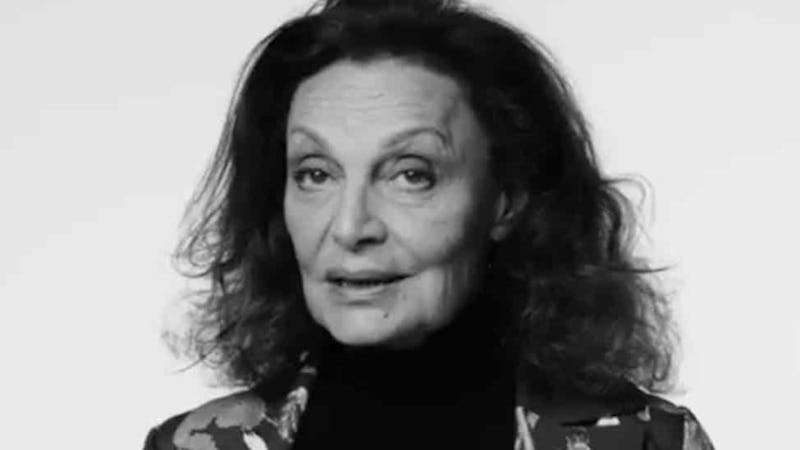 W magazine on YouTube
Fashion and politics have quite possibly never been more intertwined as they are right now. Major retailers and brands are making brave choices about who they will sell and sell to (see: Nordstrom's dropping of Ivanka Trump's line), designers are on the fence about whether they'll dress the first family, and statement tees became actual statement tees with Prabal Gurung's feminist runway designs and Christian Siriano's People Are People tops. In the industry's latest push against hate and prejudice, W Magazine tapped the biggest names in fashion to come together and make one major statement many of them have in common: "I am an immigrant."
As a response to Trump's refugee ban and anti-immigration policies and objectives, W Magazine had 81 fashion influencers take time out of their busy NYFW schedules to film the video at a studio in Chelsea. The result serves as a heads-up that many of the creative, talented minds in the country are not native-born citizens of the United States — and we're better for it. Fashion has major influence over culture, so making the statement that the people behind the designs aren't all born and raised here is a reminder that immigrants from all corners bring individuality and innovation that makes us all better for it.
It's also worth noting that the fashion industry is also a massive contributor to the economy (so the idea that immigration isn't beneficial to the U.S. from an economic standpoint does not hold up here). There is power in the dollars we spend and who we support, and many of the people involved with our favorite brands, from fashion magazines to design houses to models who shoot with popular stores, have chosen to take their unique talents to the U.S. And like any immigrant, that is worth respecting and celebrating.
DVF caps off the video saying, "I am an immigrant. America was very good to me." Watch every powerful moment below:
Clearly, there are some pretty major players who lent their voices to the video. Here's the rundown on the roots of five notable influencers in the video (and how you know their names):
1. Diane von Furstenberg
Diane Von Furstenberg (affectionately known as DVF) is a Belgian-born fashion designer. She's best known for her iconic wrap dress.
2. Prabal Gurung
Designer Prabal Gurung, who's a proud feminist, was born in Singapore and raised in Nepal. He launched his own line in 2009 and has since become a celeb-favorite designer.
3. Winnie Harlow
Canadian-born Winnie Harlow first made her mark on America's Next Top Model and is known for not only her talent, but also challenging conventional beauty standards — her skin condition, vitiligo, hasn't held her back. She also had many cameos in Beyoncé's visual album Lemonade.
4. Joseph Altuzarra
Another prominent designer in the video, Joseph Altuzarra was born in Paris and sits at the helm of his own prominent line, Altuzarra. Plus, he brought a three-month-old puppy to the shoot, so that's pretty great.
5. Grace Coddington
One of the most influential names in the fashion industry for years, Grace Coddington is Vogue's creative director at-large. She was born in Wales.