Here's How Late You Need To Stay Up To Get Your Hands On Fenty Beauty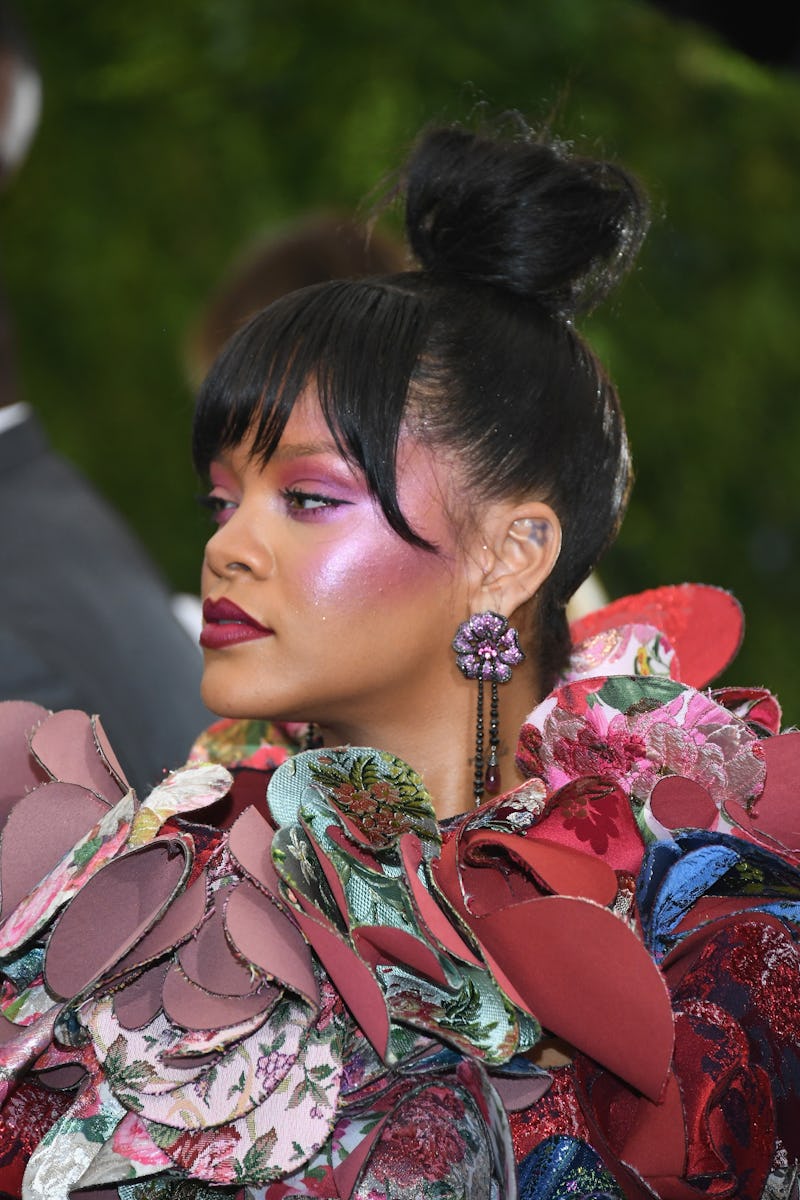 Dia Dipasupil/Getty Images Entertainment/Getty Images
Get ready to set those alarms, folks. The launch of Rihanna's new makeup is imminent. Exactly what time does Fenty Beauty come out, though? Well luckily, Rihanna announced her brand's launch time and date via social media — and it's very soon.
Fenty Beauty will go live online on Sept. 8 at precisely 12 a.m. PT. West Coasters and Hawaiians have it pretty good as far as timezones go. But if you're on the East Coast, be prepared to stay up until 3 a.m.
Remember, that's very first thing Friday morning, West Coast. Midnight releases do tend to get really confusing, after all.
Now, only time will tell if Rihanna's new makeup will sell out almost immediately like other popular brands brands like Kylie Cosmetics or Glossier. Who knows? Maybe she'll be better at keeping things in stock. Still, it's better to be safe than sorry, especially when Rihanna is involved. If her other namesake branded collection with Puma is any indication, you're going to want to nab those Fenty Beauty products as fast as you can.
Once the collection drops, there's going to be a lot of goodness to choose from. So far, the brand has released sneak peeks of a few choice products, including highlighters and lip glosses. We also know that diversity is front and center in the actual collection of foundations, which includes 40 different shades.
There's a whole lot for everyone to love.
The shades that have been previewed so far are all absolutely gorgeous, and it goes without saying that all the models in the advertisement have their makeup seriously on point.
Are you prepared to storm the virtual gates of the Fenty Beauty castle?
After all, Fenty Beauty looks worth the battle.