5 Things Experts Say You Should Do If You Think Your Partner Might Be A Sociopath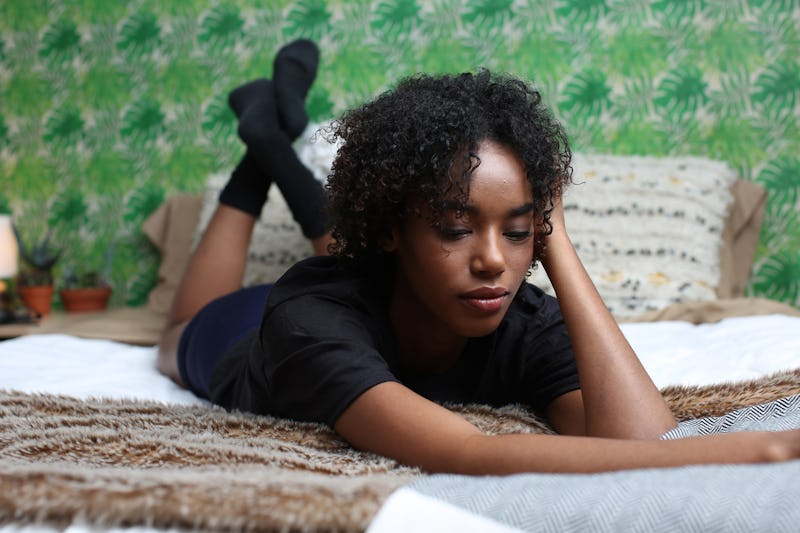 Ashley Batz for Bustle
Although it might be easy to dismiss someone who's done you wrong as a sociopath, the reality is that only four percent of the U.S. population can be accurately labeled as a sociopath. A sociopath, by definition, is someone who has zero regard for laws, the autonomy of others, and are unable to feel empathy or remorse. While these characteristics are also found in psychopaths, what separates the two is that sociopaths tend to be a bit on the nervous side, and are prone to explosive outbursts of emotion or rage. It's also assumed that they are created by their surroundings and/or childhood trauma, as opposed to genes.
Psychopaths, on the other hand, are thought to be born that way. They're highly educated and manage to keep their cool in all situations. If a psychopath has an emotional outburst, it's because they're mimicking the emotional outburst of someone in their life; they're unable to feel things on their own so they're dependent on others to appear human, so to speak. So how can you pinpoint a sociopath?
"It's an important skill to be able to see through the charisma of a sociopath," Laura F. Dabney, MD, psychotherapist and sociopathy expert, tells Bustle. "The tip off to a sociopath is that the charisma is skin deep... In other words, when some actions don't match what a caring, kind person would do then you know it's not genuine."
But it's not just about charisma. When it comes to sociopaths, there's so much more. "Sociopaths are predatorial, manipulative, and in total control of the relationship before [they] even enter it," behavioral scientist and relationship coach Clarissa Silva tells Bustle. "They begin by learning (read: stalking) you and determine if it will fulfill their needs... When their desired outcome of hurting others for their selfish gain is complete and/or they are sufficiently bored with you, they leave."
In other words, sociopaths usually have a game plan. So here are five things to do if you think your partner is a sociopath, according to experts.