If You Slept Like Trash Last Night, Try These 7 Things To Make Today Suck Less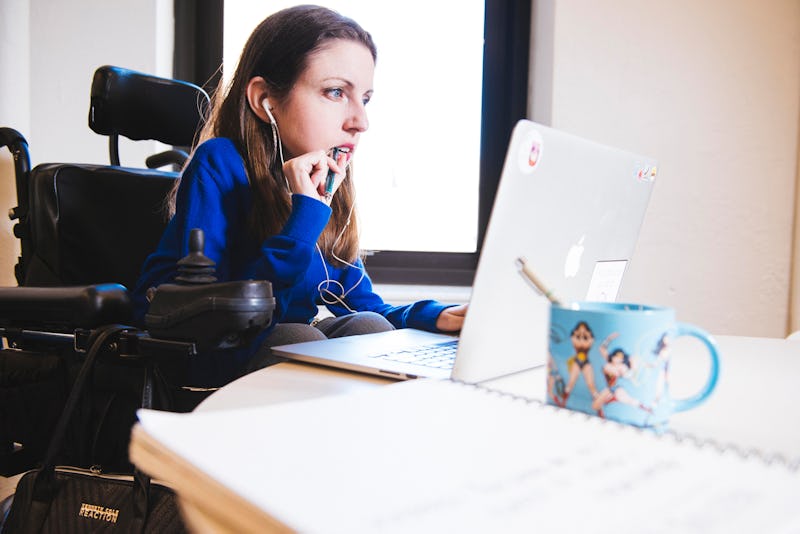 BDG Media, Inc.
From tossing and turning in the sheets after waking up a couple hours before your alarm was originally set, to having bad dreams all night long — we've all had nights where sleep just wasn't our friend. And, the day after a restless night can be super rough, to say the least. The best thing to do if you've had a terrible night's sleep to try and make your day suck a little less varies from person to person. Everyone will have a different go-to that works for them, whether that's treating yourself to a breakfast sandwich and a cold brew or taking a nap in your car at lunch. But finding a morning routine that works for you after a night of tossing and turning can make a huge difference on the rest of your day.
Unfortunately, even after one night where you don't quite get the recommended seven to nine hours of sleep, both your physical and mental health can be negatively impacted. "Sleep is vital for a variety of physiological functions. Sleep deprivation can [...] cause fatigue, irritability, and worsen depression or anxiety," Dr. Sujay Kansagra, director of Duke University's Pediatric Neurology Sleep Medicine Program and a sleep health expert for Mattress Firm, tells Bustle.
What's more, as Forbes reported, studies have shown that while sleep deprivation may have may lead to a short-term increase in your productivity, skipping out on sleep can affect your work performance negatively in the long run — sapping your creativity, impeding your ability to focus, and impairing your overall cognitive functioning for days.
However, there are ways to help ensure the rest of your day runs smoothly even when battling exhaustion. These seven hacks can help you reclaim your day after sleeping terribly the night before.