What You May Worry About Most In A Relationship, Based On Your Zodiac Sign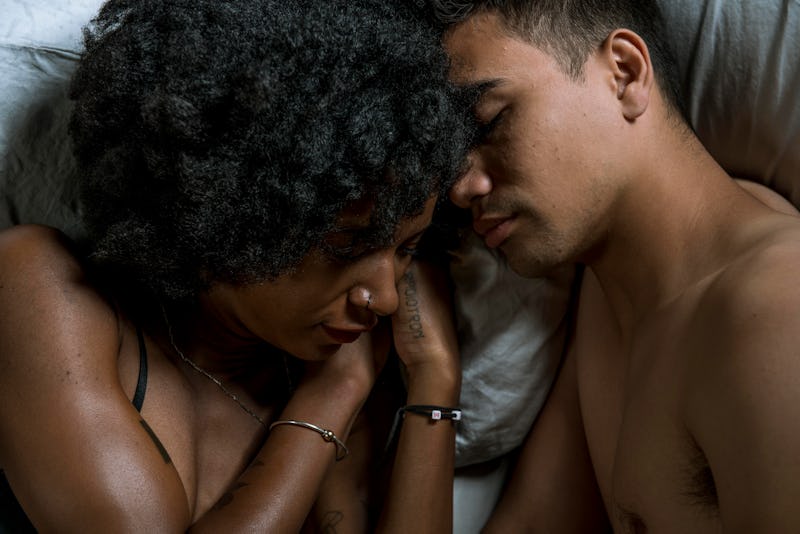 BDG Media, Inc.
No matter what stage your relationship is in, you have worries. During the first couple of dates, you might worry about whether the other person likes you as much as you like them. Once the relationship is official, you may worry about when to meet certain milestones, like moving in together or meeting each other's families. After a while of going strong, you worry about keeping the romance alive in the midst of chores and busy schedules. What you worry about most in a relationship can depend on your zodiac sign, according to an expert, so becoming aware of your biggest concerns can help you address them before they start causing problems.
Whether you're a Taurus who is anxious that you won't be truly understood or you're a Leo who worries about feeling trapped in your relationship, each of these concerns can be helped with clear communication. Be dependable, be honest, and be loyal, Virginia Paciocco, in-house astrologer for Spirit & Spark, tells Bustle. Telling and showing your partner exactly how you're feeling and what specific things they could do to help alleviate your worries and make you feel secure can help your partnership stay strong.
Here is what you are most likely to worry about in a relationship, based on your zodiac sign.