If You Always Wake Up Dehydrated, It Could Be A Sign Of These 6 Things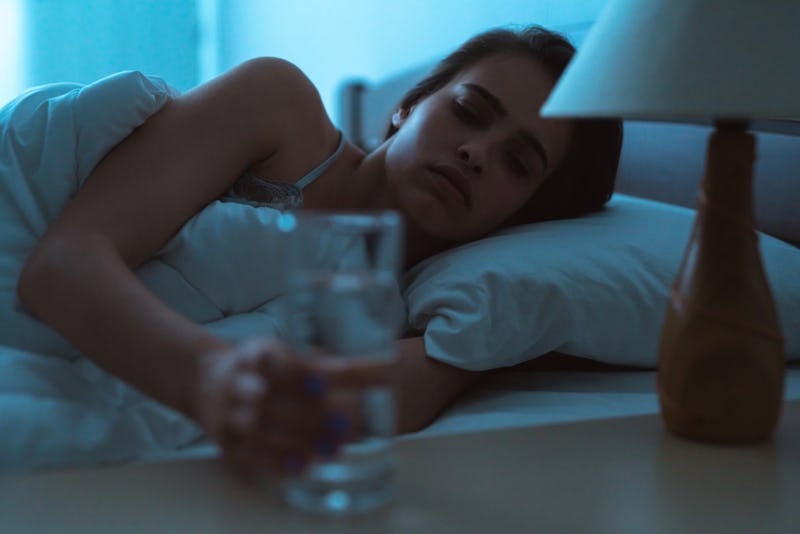 We Are/Shutterstock
Waking up in the morning with a mouth drier than ash and a feeling of general malaise often points to one particular condition: dehydration. If this is a regular feature of your morning routine, and it doesn't coincide with hangovers, there could be deeper medical causes. When you wake up dehydrated, your body may be giving you clues to what's actually going on under the surface.
Your body isn't meant to dehydrate naturally overnight. Scientists discovered in 2010 that the body's internal clock, or circadian rhythm, tightly controls the amount of water you lose while you get your 40 winks, making sure that your body remains hydrated while you get your beauty sleep. However, in some of us, that controlled hydration is disrupted, and it's a signal that certain things may be out of alignment. The culprits may be hormones, sleeping styles, lifestyle factors or underlying illnesses, but waking up without enough hydration in your system is an issue that needs to be fixed.
The symptoms of dehydration will keep dogging you throughout the day. The Mayo Clinic explains that, beyond dry mouth, it can also make you dizzy and confused, and a study in 2018 found that even slight dehydration can influence your concentration, making you zone out when you need to focus. If you do wake up dehydrated, here are some potential reasons why.