'Bachelor' Fans Won't Have To Wait Too Long To See Colton Handing Out Roses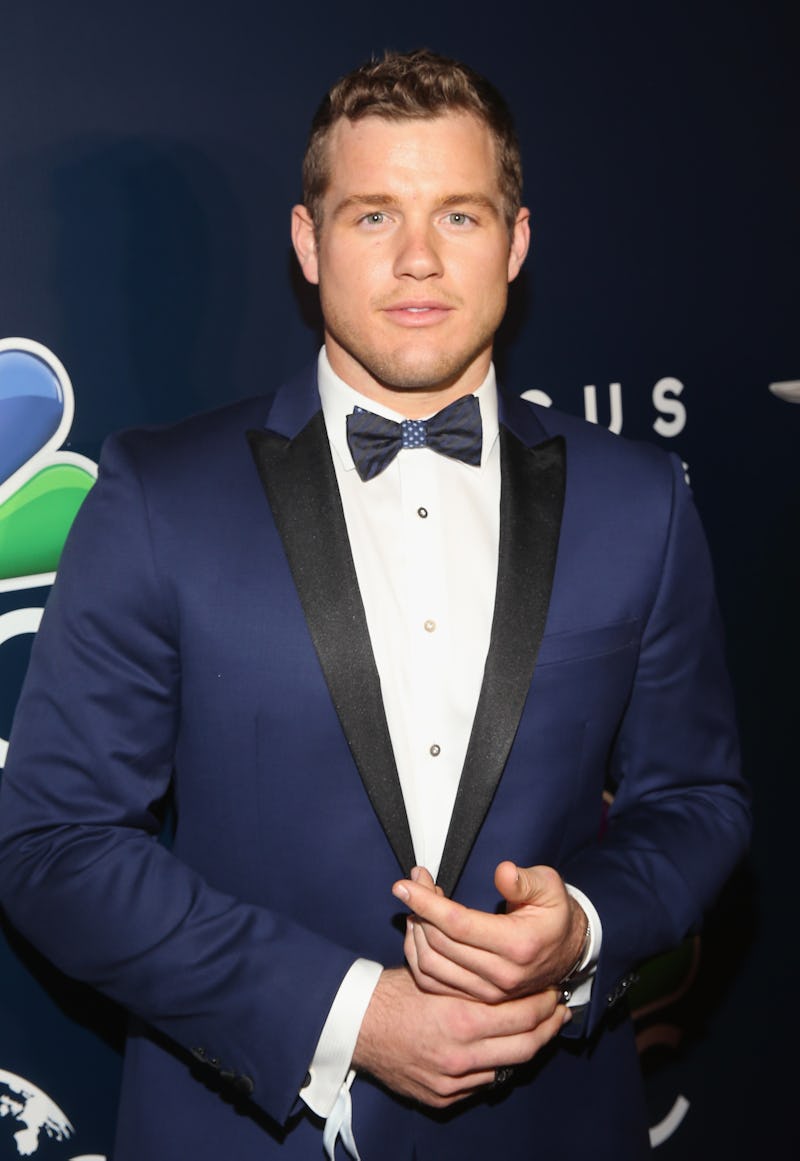 Jesse Grant/Getty Images Entertainment/Getty Images
Well, it's official: Colton Underwood is our 2019 Bachelor. So far, fans have had mixed opinions on whether Colton is a good choice for the job (especially since a lot of people were hoping Blake or Jason from Becca's season of The Bachelorette might get chosen). But now that the news has been announced, you might be wondering when we finally get to see Colton in action. When does Colton's season of The Bachelor start? If you're anxious to see what happens next, don't worry — fans don't have to wait too long.
Over the last several seasons of The Bachelor, the show typically premieres in January, right after the start of the new year. Since Jason Mesnick's season in 2009, the show has reliably premiered every January, so why would ABC buck tradition 10 years later? In fact, recent season premieres have been creeping up closer and closer to New Year's Day, which is when Arie Luyendyk Jr.'s season premiered this year, so it's probably safe to say that Colton's may end up beginning the first Monday in January.
And being that Colton's probably going to start filming very soon, that makes sense. Filming should wrap sometime in November, and then not long afterward, fans will be filled in on his journey.
Of course, this means that Colton and his future fiancée — should he have one at the end of all this — will have to keep things under wraps for about four months from the end of Bachelor filming until the show's season finale in the spring. As former couples from the show have said, it's not easy to do, but hopefully, it'll be worth it to find the woman of his dreams.
If you've been on Twitter at all since the announcement went live, you already know that Colton as the next Bachelor has already gotten some pretty hilarious reactions — and as a whole, fans are pretty shocked that he was given the gig. After all, it was once fairly easy to predict who ABC would choose as the next Bachelor; it was almost always someone who made it to the final three of the Bachelorette season that had aired that year.
But over the last few years, the network has made some very unconventional choices, between Nick Viall, Arie, and now, Colton. Obviously, to keep things fresh in a show whose seasons are in the double digits (not even counting all the spinoffs), you have to mix things up every once in awhile, and Colton will definitely accomplish that — whether you're happy with the choice or not.
It won't be too long until we get to find out how Colton's season plays out, so hopefully, once the premiere rolls around, fans will find out that he actually is ready to find the person he's going to spend the rest of his life with, despite the whole Tia debacle on BiP.
Ready to move into that Bachelor mansion, Colton? Looks like it'll all be happening very soon.