Every Controversial Topic 'South Park' Tackled This Season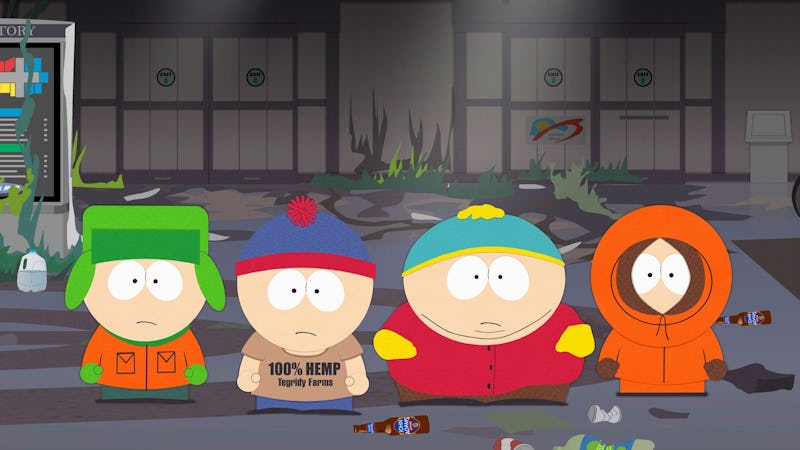 Comedy Central
This year, South Park used #cancelsouthpark in its advertising, and with Season 22 wrapping up on Dec. 12, fans may be concerned that it could be the end of their beloved Comedy Central show. But there's no need to worry, since South Park will return for a Season 23 in 2019. No premiere date has been announced, but Trey Parker and Matt Stone are not finished with South Park and that means Stan, Kyle, Cartman, Kenny, and crew will have a whole new season to mock American culture.
Back in 2015, Comedy Central renewed South Park through 2019. That means that the series will have more than 300 episodes and 23 seasons. The premiere date for Season 23 isn't set yet, but since Season 17, South Park seasons have premiered in the month of September. That cutely coincides with when Stan, Kyle, Cartman, and Kenny start the school year, so it's reasonable to think that Comedy Central will continue with that schedule.
After Season 23, the future of South Park is unknown. But it has been a staple of Comedy Central, so it could continue on. And even if South Park doesn't return in the exact form that viewers are used to, there's no way Parker and Stone are done with their brand of humor that mercilessly spoofs society. Due to the current nature of South Park, it's impossible to predict what Parker and Stone will choose to lampoon when Season 23 does premiere. But in honor of the Season 22 finale, here's a recap of some of the topics they tackled in 2018.