'The Bachelor' Will Start Filming Before You Know It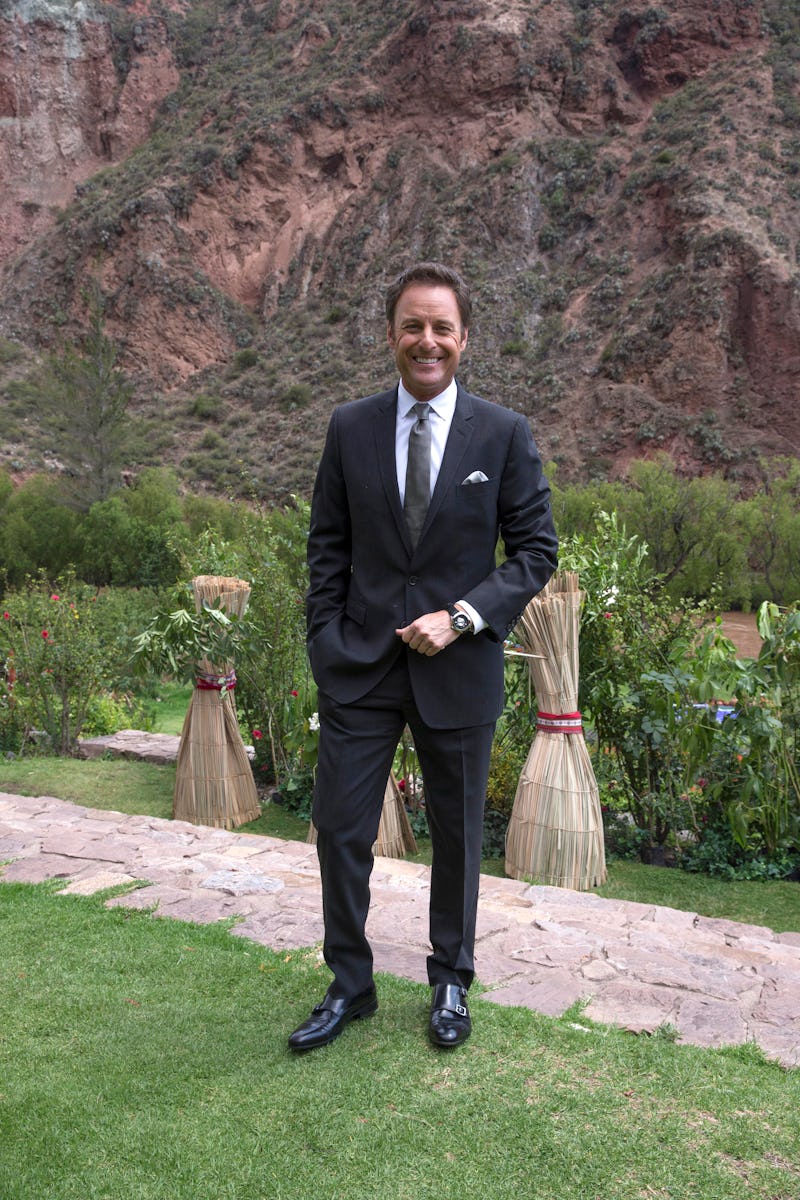 ABC/Paul Hebert
It's that time of year again! The Bachelorette is nearly over, and before fans know it, they'll be sizing up yet another cast of characters ready to compete for the next leading man. So when exactly does The Bachelor start filming?
According to Reality Steve, a blogger who keeps meticulous track of all happenings related to Bachelor Nation, The Bachelor pretty much always starts filming in late September, particularly in recent years — you can take a look at the pattern yourself in this neatly outlined Bustle report from last year. There's hardly any down time between seasons of The Bachelorette and The Bachelor, and the schedule gets even more hectic when you consider that Bachelor In Paradise is also about to hit your TV. Do these producers ever sleep?
Now that we're already in August, there likely won't be much time before the next Bachelor is announced and the speculation is in full swing. Once that announcement's made, things are going to move quickly. According to Insider, Arie Luyendyk, Jr.'s season — a.k.a. the one that ended when he dumped his unsuspecting fiancée as cameras menacingly flanked him, but I digress — lasted about nine weeks, and was finished filming by the end of November. And in true form, even as one series winds down, expectations for the next one are heating up. Bachelor Nation does not rest.
Between Wills, Jason, Grocery Joe, and a few other guys from Becca's current season, there are a lot of (seemingly) good fish currently in the Bachelor sea, and it realistically could be any one of them.
Jason certainly seems to have gotten a very "next Bachelor" platform on Men Tell All. He was a class act, only wishing the best for Becca's happiness even after he was hit with the heartbreak that he wasn't a part of that picture. People all over the internet are lobbying for him to step into the role next, and he definitely has been one of the more loved contestants in a season plagued by scandal surrounding others like Lincoln and finalist Garrett. But he's definitely not the only one people are into — I am patiently awaiting my season of Wills and his stellar outfits, if I'm being completely honest.
To say the bar is set low for the next Bachelor is an understatement. The bar is on the floor — it might even be underground. Not only did Arie blindside Becca with an on-camera breakup when he presumably could have done it privately, he was also kind of just a boring lead. He could drop a funny line here and there, and occasionally vaguely charming, but some episodes were largely a snooze fest when the cameras were focused on him.
That's OK! Not everyone is built to be the face of a ginormous show — it can't be easy. But after the backlash surrounding how Arie and Becca's breakup was handled, and considering some fans aren't too happy that the show is also choosing to completely shove troubles with Lincoln (and possibly its own background check system) under the rug, whoever takes up the helm definitely needs to make things run smoothly. It's just a matter of time before we find out who has been deemed worthy.