Get Your Sleeping Bags Ready Because You Can Camp IRL In The 'I'm A Celeb' Jungle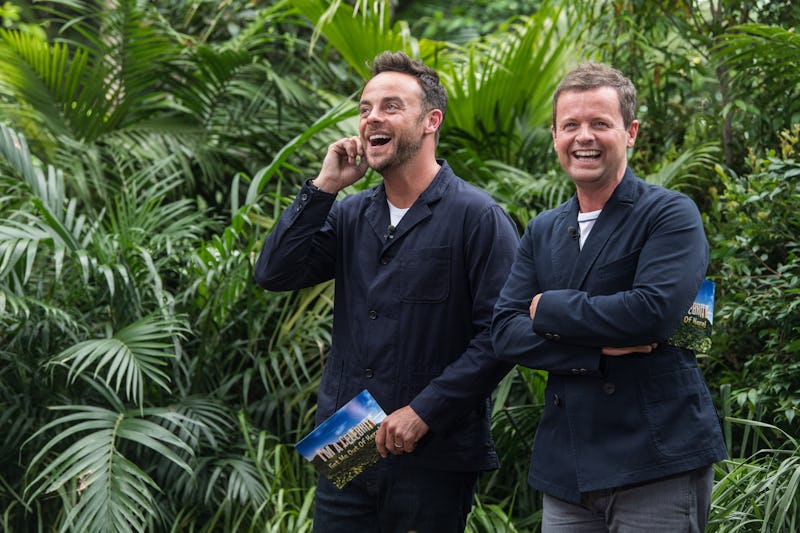 James Gourley/ITV/Shutterstock
Rumours about who will be appearing in this year's season of I'm A Celebrity... Get Me Out Of Here have been going into overdrive recently, and a lineup may or not have been leaked already. Now it's starting to get colder here, things are hotting up on the other side of the world. And that can only mean two things, one — pure envy, and two — I'm A Celeb is back on soon to warm up your winter months. A new batch of celebs enter the same jungle each year, and leave it leech-bitten and several pounds lighter, but where exactly is I'm A Celeb filmed?
There are quite a few references to life "down under" on the show, so it's pretty easy to pinpoint Australia as the set location, but, hey, Australia's a big place. I want to know the precise location of this jungle, just in case I fancy a really pared-down holiday or something. And I'm in luck. According to OK! Magazine, the show is filmed somewhere in Springbrook National Park in New South Wales, while lies along the country's Gold Coast. When the celebs leave the camp, they're reportedly treated to a stay at the lavish Palazzo Versace on Queensland's SeaWorld Drive, which OK! says is referred to as the "Sunset Boulevard of the Gold Coast".
Springbrook Park has reportedly been the show's base for over a decade, although it has undergone a $1 million revamp since the last season. The national park itself is pretty touristy, but the celebs' particular part of the jungle is kept well-hidden. Although the Chronicle Live has managed to get more precise coordinates, as they allege that the "camp is situated in Dungay Creek in the southern region of Springbrook."
They also say that, although bush camping isn't permitted, you could stay a little off from where the celebs are bunked, in a dedicated campsite in the park known as The Settlement. Details of which can be found here. As you can probably imagine, it's a bit of a trek to get to. As BT reports, it lies around 100km from Brisbane airport, and is a 45 minute drive away from the golden coast. Then there are all those dodgy looking suspension bridges to get across, too.
You can see the jungle's exact placement right here on this Google Map. It's right by the I'm A Celeb swimming pool, which is mostly hidden away by the trees.
However, the show might not get to keep it for too long.
According to The Sun, the site's owner, Craig Parker said that he was "Sick and tired" of the show's antics. As a source close to Parker told the paper, "The relationship between Craig and the bosses has badly broken down. He's always found hosting the show on his land frustrating, but in the past has considered it worth the money they throw at him." Now tensions are getting tighter, at this rate, you can probably expect a I'm A Celeb: Slough Edition next year.