Lilly Pulitzer Just Released An ALL BLACK Collection & There's Only One Way To Get It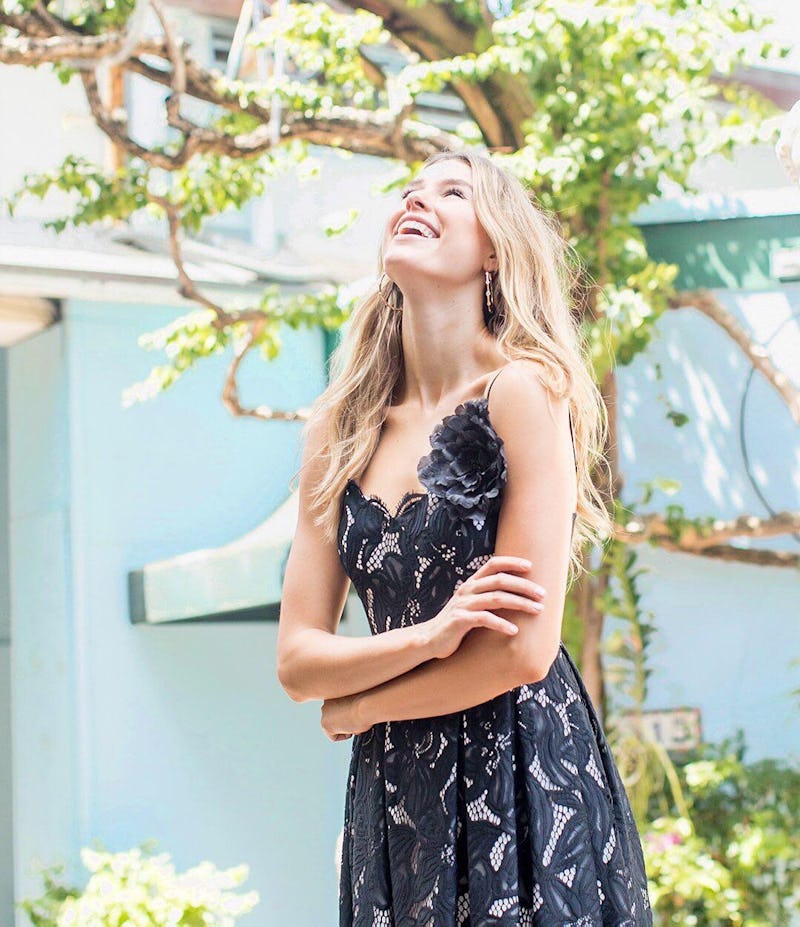 When you think of Lilly Pultizer, you get images of mai tais and beaches and your college sorority days, not all black everything. That is changing, though. Lilly Pulitzer's Onyx Collection is back in black, and it'll have you wearing Lilly as a basic. Yes, really.
In case you missed it, last year the brand launched their first every Onyx collection filled with popular designs in a black hue. Given that Lilly Pulitzer is known for its incredible use of color, that may come as a shock to you. However, Lilly fans were stoked about the new color. They were so excited and Onyx did so well that the brand is bringing it back for fall 2018. Where can you shop Lilly Pulitzer's Onyx Collection? There's only one place to snag these pieces, but the good news is that it's easily accessible.
The entire Onyx line from the brand is up for grabs on the Lilly Pulitzer website right now. From dresses to blouses to pants, the Lilly Pulitzer brand has pulled out all the stops for the relaunch, but given how popular the pieces were last go around, you may want to head over to the brand's website now before it's all gone.
As for the pricing on the pieces, they're standard Lilly Pulitzer costs. The Onyx print items (and it is considered an exclusive Lilly print) range between $98-$298.
If you're worried that the collection still has the summer vibes most commonly associated with the Pulitzer brand, don't be. With cooler weather here, the brand has adapted the Onyx print onto some seriously cozy pieces. Not only do you have long sleeve options like the Leonie Dress, but you've got more casual cool weather options as well. Take your pick from a ruffled cashmere cardigan to a classic black puffer vest. It's all there.
The only real downside to the collection is the size range. Unfortunately, Lilly Pulitzer has a rather typical range of sizing that runs from 00-16 and XXS-XL. For women over a 16, shopping the Onyx collection just isn't possible. While the brand hasn't mentioned anything about a size expansion, they have crafted plus size options before. Back in 2015, the brand collaborated with big box retailer Target to create an exclusive collection. While the plus size options were only sold online, they were available to customers who identified as over a size 16.
While not totally size-inclusive, Lilly Pulitzer fans are low-key rabid for anything the brand creates. From launching swimwear earlier this year to collaborations with other brands like Pottery Barn and S'Well, Lilly is practically everywhere, and perhaps its their ability to branch out into markets beside fashion that has created the need for an LBD Lilly that's not just all about warm weather. After all, Lilly Pulitzer prints are basically summer and resort staples. Why not make them winter essentials as well and expand the brand's reach even further?
If you want to make the Lilly Pulitzer Onyx Collection part of your cold weather wardrobe, head over to the brand's website now. These pieces won't be around for long, and they're too cute to miss.