This Is The Most Popular Way To Find A Hookup Around The Holidays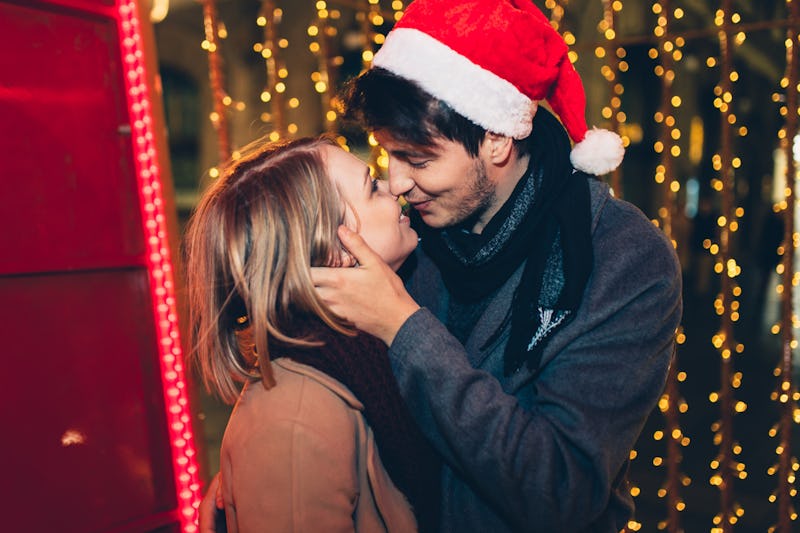 hedgehog94/Fotolia
Now that we've all come out of our Thanksgiving food comas, the real holiday season is in full swing: our twinkling lights are lit, our ugly sweaters are donned, and our tickets home for the holidays are (hopefully) booked. As relaxing and worry-free as it is to be back in your hometown, I'll be the first to admit that it can get a little boring after a few days. The best way to spice things up if you're feeling stuck in a rut of watching Hallmark movies and eating Christmas cookies? Why, with a yuletide hookup with someone in your hometown, of course! If you're single, you might already be plotting how to find a holiday hookup this year — because those fresh-out-of-the-oven pies don't have to be the only thing that's ~steamy~ about your Christmas.
But if you're at home for the holidays, what are the odds that you'll even be able to find someone who's looking for some hot sex? Apparently, they're pretty good: according to a new survey by Trojan Brand Condoms, a whopping 60 percent of singles aged 18-24 said they're likely to have casual sex when home for the holidays. Whether it's with someone totally new or an ex from Christmases past, there's something exciting about getting it on when you're supposed to be spending all your time at home with your fam. It's like a #TBT to your high school days of sneaking around and having sex in cars because you weren't allowed to have people of the opposite sex in your bedroom (with the door open, that is),
So if you're single and ready to mingle this holiday season, what's the easiest way to find someone to hang out with? Here are the top four ways singles said they were planning to score a hookup while home for the holidays this year.