"Who Bit Beyonce" Jokes On Twitter Prove That The BeyHive Is Always Ready To Sting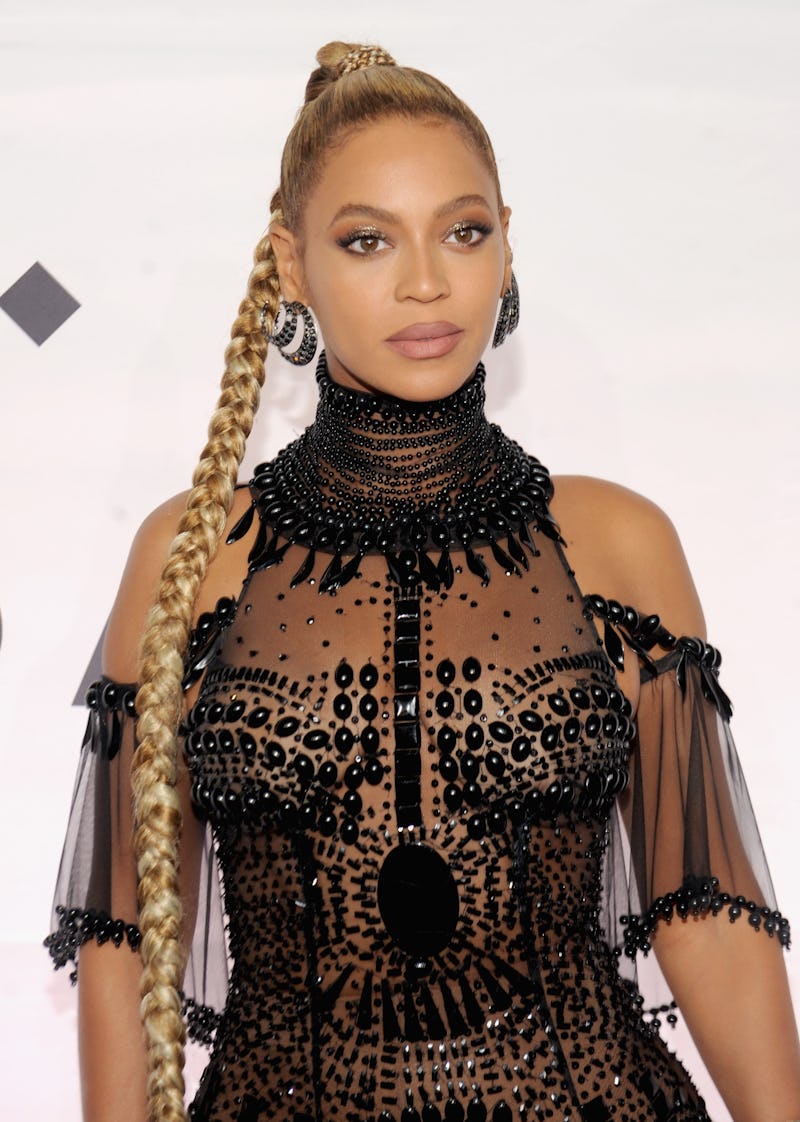 Brad Barket/Getty Images Entertainment/Getty Images
Following up on one of the most talked about pop culture mysteries of current times, "Who bit Beyoncé" jokes and memes on Twitter have been all over the internet over the past two days. The whole story started from an interview that Tiffany Haddish gave GQ which was shared on Monday, March 26. In the interview, Haddish recounted a moment in which she allegedly witnessed Beyoncé being bitten on the cheek by a well-known actor at a JAY-Z concert after party in December of last year.
The news, of course, sent the entire Beyhive into a frenzy as they began scrambling to figure out who the alleged culprit. Chrissy Teigen (who was also present at the JAY-Z after party) even joined in with her two cents about the alleged Bey-bite-gate, coming to her own conclusion of who may have taken a nibble of the "Single Ladies" singer's face. Though the case may now be officially solved, with a new report from TMZ claiming that the unnamed entertainer is The Best Man star Sanaa Lathan, (Lathan denied the rumors via Twitter on Monday.) memes and tweets about the incident have been relentless since news of the biting broke yesterday.
1. Sisterly Love
After witnessing the elevator incident between Bey's sister Solange and hubby Jay at 2014's Met Gala, this fan reminded everyone that Solange doesn't play when it comes to protecting her big sis Beyoncé.
2. Again Jay, Really?
Seemingly a reference to Jay's past infidelities, fans couldn't get over the rapper allowing his superstar wife to get hurt "once again."
3. New Show Alert
Another commenter has a perfect angle for the next American Crime Story saga.
4. America Needs Answers
This fan penned an open letter to US Department of Justice Special Counsel Robert Mueller asking that he look into the matter.
5. Detective On Duty
Meanwhile, this fan launched their very own investigation into the situation.
6. Wanna Rumble With the Bey(hive)?
A member of the Beyhive was also ready to take matters into their own hands.
7. Blue's Clues
This fan seems to think that only Beyoncé's daughter Blue Ivy could get away with such a crime.
8. Fugitive Finder
This social media reactor wants the culprit handed over immediately for questioning.
9. Celeb Curiosity
Even Fergie wanted in on the action, asking for an answer to the #WhoBitBeyonce mystery for her birthday.
10. National Treasure
Calling the act equivalent to "defacing one of the seven great wonders of the world," a fan couldn't believe that someone had the audacity to sink their teeth into Bey's face.
11. Another Unsolved Mystery
Someone believes that fans will never get to the bottom of this latest Bey conspiracy.
12. Who Let This Happen?
Asking where Beyoncé's security, sister, and husband were, this fan can't understand why no one stepped in to prevent the bite from taking place.
Though Tiffany Haddish seemed to have Beyoncé's back in the matter, she remained mum about the identity of the woman who took a nibble at Queen Bey's face. However, TMZ says that multiple sources have told them:
"Sanaa was talking to Jay in a way that made Bey uncomfortable. Beyonce went over to Sanaa who brushed off any insinuation of inappropriate conduct and then gave her a jokey bite." TMZ went on to report, that is was "not an aggressive bite." They continued, "it was playful and noninvasive, but still caught Beyoncé off guard."
Lathan responded to the rumors yesterday on Twitter, "Y'all are funny. Under no circumstances did I bite Beyonce and if I did it would've been a love bite."
Now that this story has officially turned into a media firestorm it's safe to say there will be many more tweets and memes in the days to come.